Poor little Ford Fiesta. It's a perfectly competent and attractive compact car, but it just can't seem to get any respect. Now the little car finds itself embroiled in some drama involving English actor Jeremy Irons, William Shakespeare, and Downton Abbey. Wait, what?
Irons, the star of several high-brow modern classics like Die Hard with a Vengeance, The Pink Panther 2 and a couple episodes of Law & Order: SVU, recently appeared on a Television Critics Association panel to talk up his new show, Shakespeare Uncovered. In it, he didn't have nice things to say about everyone's favorite British melodrama, Downton Abbey, likening it to TV's version of the Ford Fiesta. Here's what he said, according to The Wrap:
"What I'm really excited about with 'Shakespeare Uncovered' is we'll see some of the best British actors playing Shakespeare. What you can do is to open up to this huge American audience... show them that actually television doesn't end with 'Downton Abbey.' If you think that's good, then watch the Shakespeare productions. You'll see what real writing, what real stories, what real characters are about."

He added — at the prodding of his "Shakespeare Uncovered" cohorts — "We do love 'Downton Abbey."

But he went on to compare the show to a Ford Fiesta and Shakespeare to an Aston Martin.

"A Ford Fiesta will get you there and give you a good time. But actually an Aston Martin..." he said, as laughter drowned him out.
BAHAHA that is indeed hilarious. Or something.
Anyway, Ford took the opportunity to strike back against Irons by producing their own video featuring "the Bard of the Ford Motor Company," who using olde English spoken in an American accent, extols the many virtues of the Ford Fiesta. It rarely needs to stop for gas and features up to 123 "powers of horse." Yeah, suck on that, Jeremy Irons.
G/O Media may get a commission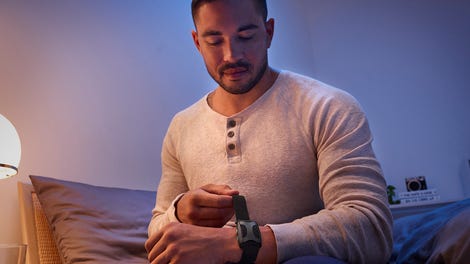 EW won't let me embed the video, so you'll have to click over to their site to watch it.
Can you come up with some other "Show X is the Car Y of television" metaphors?
Photo credit Ford/Getty Images