Ford Motor Company today demonstrated a test car equipped with its obstacle avoidance technology that automatically steers and brakes to direct the vehicle away from traffic if the driver fails to steer or brake following system warnings.
This prototype technology represents another milestone in Ford's Blueprint for Mobility, which envisions a future of automated functionality and advanced technologies to help improve safety, reduce congestion and achieve major environmental improvements. The sensor-based technologies found in driver-assist and semi-automated features like obstacle avoidance and fully assisted parking aid form the building blocks for the future of automated driving.
Featured on the Ford Edge Concept that debuted last month at the Los Angeles Auto Show, Ford's obstacle avoidance uses automatic steering and braking to avoid collisions with vehicles that are stopped or slowing in the same lane ahead. The system issues warnings first if it detects slow-moving objects or stationary obstacles ahead. If the driver fails to steer or brake following those warnings, the system will then automatically steer and brake to avoid a collision. Obstacle avoidance builds on the foundation of severaldriver-assist technologies now being offered in many Ford products around the world.
"The obstacle avoidance research project is a prime example of technologies we are developing to benefit drivers whose Ford vehicles are equipped with the technology and others who share the road with them," said Paul Mascarenas, chief technical officer and vice president, Ford research and innovation. "We are optimistic that through our research and findings, we will be able to reduce these types of rear-end collisions."
The test car is a result of the findings of a four-year research project called interactIVe (Accident Avoidance by Active Intervention of Intelligent Vehicles), a Ford-led consortium consisting of 29 partners.
G/O Media may get a commission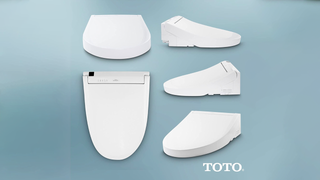 44% off
Toto Washlet Electronic Bidet Toilet Seat
The obstacle avoidance demonstration was conducted for the first time in North America at the Dearborn Development Center test track in Michigan. Developed at Ford's research facility in Aachen, Germany, obstacle avoidance is demonstrated on a Ford Focus, and serves as further proof of the proactive measures Ford has taken to research and develop accident-avoidance technologies.
Obstacle avoidance uses three radars, ultrasonic sensors and a camera to scan the road as far as 656 feet ahead. If the system detects a slow-moving or stationary object, it first displays a warning, then sounds a chime. If the driver does not steer or brake, the obstacle avoidance technology applies the brakes, scans for gaps on either side of the hazard, and takes control of the electronic power steering to avoid a collision. The technology has been tested at speeds greater than 38 mph.
Using similar sensor and automated vehicle control technology, Ford also recently unveiled fully assisted parking aid, a prototype technology that lets customers park their vehicles at the touch of a button, or even by remote control. The concept builds on Ford's current active park assist feature, which automatically steers the car into a parallel parking space while the driver controls the shifting, accelerator and brake. Fully assisted parking aid can find a perpendicular parking space using ultrasonic sensors. From inside, the driver pushes a button to activate the system; from outside the vehicle, fully assisted parking aid can be remotely activated, allowing customers to wait until the vehicle has pulled out of a tight parking spot before entering.
"Through development of obstacle avoidance and fully assisted parking aid technologies, we are building the foundation for a future of automated driving and personal mobility," said Mascarenas.
Source: Ford