Heavy-duty truck buyers want more power and the 2011 Ford Super Duty's 6.7-liter Power Stroke diesel's providing it with new best-in-class ratings: 800 lb-ft of torque and 400 HP. Below, a chart of how far the power wars have come.
That's an increase of 65 lb.-ft. of torque and 10 HP over the power numbers of the 2010 version — and early versions of the 2011 — engine. The power boost comes as the result of a software upgrade to the truck's powertrain control module. Owner's who've already purchased a 2011 model year truck will get the power boost if they head to their local dealership for the software upgrade.
This is just a continued escalation in the power wars for the heavy-duty pickup truck market that saw Chevy take the top of the hill for a few months and now sees Ford take the perch back after beating the snot out of 'em. But these power wars are a long-term affair — we've seen an over 100% increase in power output of heavy-duty Ford trucks alone since 1993.
Take a look at the chart below of Ford diesel power ratings since 1982 put together by our friends at PickupTrucks.com. How high will they go? If these numbers continue their stead creep higher, expect Ford's diesel to go from the 800 lb-ft gorilla to the 1000 lb-ft gorilla in the room by no later than 2015.
G/O Media may get a commission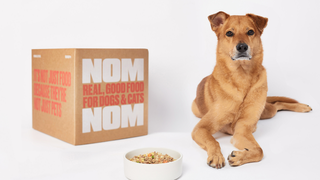 And with greater power comes greater capability. Ford tells us that going forward, the F-350 dualies will now see maximum payload and maximum fifth-wheel towing climb to best-in-class levels. Higher-strength steel in the frame will boost the payload and towing ratings as follows:
* F-350 dualie maximum payload to 7,070 pounds, from 6,520 lbs.
* F-350 dualie maximum fifth-wheel towing to 22,600 pounds, from 21,600 lbs.