Remember the story about Ford going after Ford fan-boy site RangerStation.com? Turns out they were doing what we thought they were doing — selling trademarked merchandise without a license. Full e-mail from Ford below.
Thanks for bringing this issue to our attention. Without question, Ford enthusiasts are extremely important to us. Their enthusiasm and loyalty are part of our heritage and part of what's going to keep us moving forward.

Recently, there was an item posted stating that Ford was requesting TheRangerStation.com to turn over its URL to Ford and pay $5,000. We'd like the opportunity to share some additional facts that might make a difference in how you think about this situation.

In its communications, TheRangerStation.com stated that Ford was making them change the name of their site and pay $5,000. What was not mentioned was that TheRangerStation.com was selling counterfeit Ford-brand merchandise on the site. As a company, Ford has a responsibility to protect our brand and a responsibility to our licensees. We cannot let something like that pass. (The counterfeit goods have been removed from the website since TheRangerStation.com got the letter from Ford's attorney.)

Please know that Ford takes no joy in pursuing enthusiast sites. Since there are a number of sites out there with Ford vehicles as part of their names or URLs, some people have asked if they should be concerned. Ford has been and continues to be willing to license its trademarks for use by enthusiast groups and enthusiast websites. Requesting a license is done easily by contacting tmgroup@ford.com. To request a license to produce or sell branded merchandise bearing Ford's trademarks, contact branduse@ford.com.
In short, we are not asking for $5,000 and we would like you to keep the domain name. We simply encourage TheRangerStation.com to contact Ford to request a license to continue using the domain name.

We hope you will share this information with anyone who is concerned. We deeply appreciate our fans' dedication and enthusiasm and want to be able to work together with all of our supporters to tell the Ford story.
Hat tip to Ford's Alan Hall for helping clear this up! He's a helluva guy.
Photo Credit: hotrodalex @ CarandDriver
G/O Media may get a commission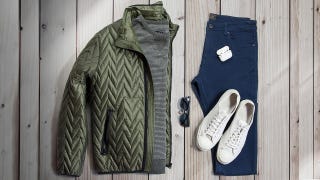 60% off
Jachs NY Fall Sale 60% Off