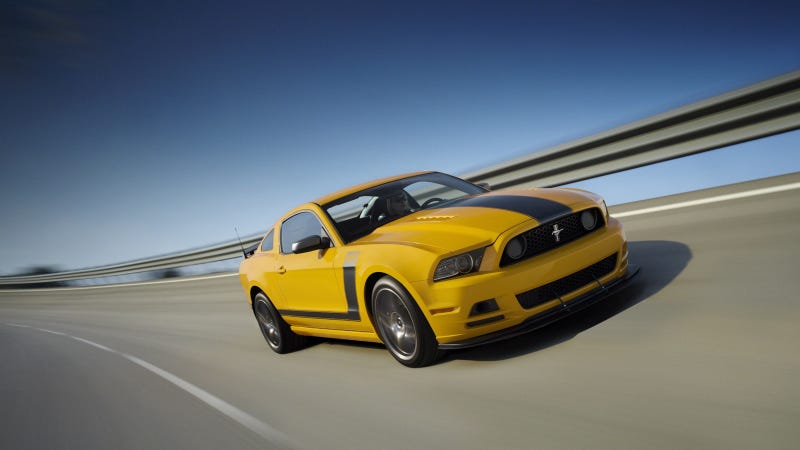 Of all the variants of the Ford Mustang, the Boss 302 is probably our favorite. It's lighter, it's faster, hell, it even looks better.
And of course it's the first one they kill off for 2014.
Yesterday, order guides for the 2014 model year Mustang started to surface online, and the Boss 302 was conspicuously absent. We thought it could be a rumor and that the Boss 302 order guides just weren't released yet.
We didn't want to believe it.
Alas, it's true. We spoke to Ford, who told us that the Boss 302 is limited to a two year production run, like the original car 43 years ago. That means it's gone after 2013.
That's a shame.