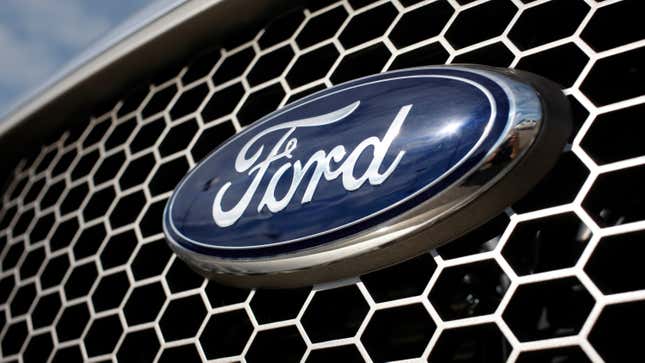 Ford revealed today that it was under criminal investigation by the U.S. Department of Justice over its emissions certification process, which, on the surface at least, is reminiscent, of course, of Dieselgate. But Ford says defeat devices are not involved, though they "cannot predict the outcome" of the case.
Let's go straight to the horse's mouth, in this case a Ford SEC filing posted today. Ford said:
As previously reported, the Company has become aware of a potential concern involving its U.S. emissions certification process. This matter currently focuses on issues relating to road load estimations, including analytical modeling and coastdown testing. The potential concern does not involve the use of defeat devices (see page 10 of our 2018 Form 10-K Report for a definition of defeat devices). We voluntarily disclosed this matter to the U.S. Environmental Protection Agency and the California Air Resources Board on February 18, 2019 and February 21, 2019, respectively. Subsequently, the U.S. Department of Justice opened a criminal investigation into the matter. In addition, we have notified a number of other state and federal agencies. We are fully cooperating with all government agencies. Because this matter is still in the preliminary stages, we cannot predict the outcome, and we cannot provide assurance that it will not have a material adverse effect on us.
The "as previously reported" there refers to a different document filed with the SEC earlier this year that disclosed that Ford had reported to the Environmental Protection Agency a "potential concern." That document didn't say that the concern could be criminal in nature, as today's does, though it did iterate that that it had nothing to do with defeat devices, a reference to Volkswagen.
The Detroit Free Press says that an anonymous employee first reported the potential issue last September, and that it involves the misreporting of emissions data on vehicles from 2017 and later. That misreporting was apparently the result of a possibly flawed mathematical model the company was using to calculate the data, according to the Associated Press.
I've emailed Ford and the Justice Department for comment, and will update this story if I hear back.