Ford's credit rating tumbles, Hyundai's not selling enough cars in China, and Elon Musk may be facing a lawsuit soon—this and more on The Morning Shift for Thursday, Aug. 30, 2018.

1st Gear: Analysts Are Losing Faith In Ford
On Wednesday, Moody's Investors Service announced that it downgraded Ford's credit rating to Baa3, which is just one ranking above a speculative rating (also called "junk"), and said the company's outlook is "negative."
Moody's ratings represent how likely a company is to default on loans, and a downgrade can make securing money from investors difficult. The Detroit Free Press quotes a Moody's analysis, which says the downgrade "reflects the erosion in the company's global business position and the challenges it will face implementing its Fitness Redesign program."
The Freep then quotes Moody's in describing that Fitness Program, writing:
Under the fitness program, Ford will reassess its entire business portfolio "with the goal of restructuring, contracting or exiting businesses that will not be able to generate adequate returns. Restructuring initiatives could entail $11 billion in charges with $7 billion in related cash expenditures over the next three to five years," Moody's wrote.

G/O Media may get a commission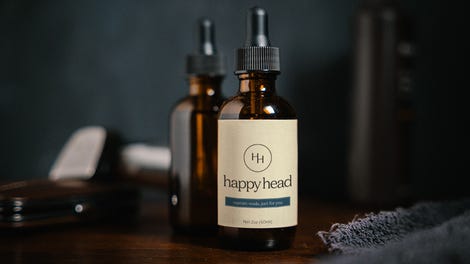 The story also goes into more detail on what exactly contributed to the ratings downgrade:
Moody's said that negative developments impacting Ford include: softening margins in North America driven by higher costs; reversal of its Chinese operations in which earnings before interest and taxes have fallen from a $70 million profit in the first half of 2017 to a $633 million loss in the first half of 2018; strain in the South American operations that lost $750 million in 2017, and continued losses in Europe which are likely to worsen because of Brexit-related costs from Ford's UK operations.
While Moody's does say that a ratings upgrade by 2020 isn't likely, it does mention that successfully completing that fitness program could eventually yield an upgrade "over the long-term." That said, the rating could also go down, with the Detroit Free Press quoting Moodys:
A junk rating is not out of the question: "The ratings could be downgraded absent clear progress in pursuing the fitness initiatives by early to mid-2019, with evidence the company is on a strong trajectory for recovery," Moody's said.

Ford issued a statement on the matter, mentioning a strong balance sheet and confidence that it can fix underperforming products, stating:
"Since coming through the Great Recession, Ford Motor Company has delivered year after year of solid financial results and operating cash flows. The company has a strong balance sheet, which provides financial flexibility. We know we can capitalize on our strengths, bolster underperforming products and regions and disposition where we cannot make an appropriate return. We're confident that as we do, the market will recognize our progress."
We'll see how Ford's decision to ditch most of its small car business in the U.S., and to focus more on crossovers works out.
2nd Gear: Hyundai May Sell China-Built Cars To Other Countries Because Locals Won't Buy Them: Report
Hyundai is having issues selling cars in China, and thus may be forced to sell China-built vehicles to Southeast Asian nations as plants in the home of the world's biggest auto market sit idled, Reuters reports, citing anonymous sources.
The news site says that "diplomatic disputes," as well as a desire for SUVs (which Hyundai still doesn't offer enough of) and pricing competition from local competitors, led to Chinese consumers rejecting South Korean cars, and that, though the disputes have been ironed out, Hyundai is still recovering.
According to Reuters, Hyundai's data indicates a 4.4 percent market share in China, versus 8.1 percent prior to the "diplomatic spat." Reuters' unnamed source, who apparently has knowledge of Hyundai's operations in China, told the news site:
"A China recovery will take time. Hyundai needs a survival plan...Hyundai is considering (exporting China-made vehicles) to emerging markets such as Southeast Asia...Europe may also be a consideration."
Hyundai also chimed in with a statement:
"Our main focus is on further developing our businesses in China, but we are also considering different options which may include exports of China factory-specific models."

But in Southeast Asia, Japanese cars dominate, leading one analyst to tell Reuters that Hyundai's exports may not be enough to make up for excess manufacturing capacity in China.
3rd Gear: Elon Musk May Be Sued For The Whole 'Pedo' Thing
Now, an update on The Story That Will Not Die:
On Tuesday, Tesla CEO Elon Musk tweeted some dumb words implying that, because Vernon Unsworth, the Thailand cave rescue diver whom Musk had previously called a "pedo," hadn't yet sued, Musk's statement must be true. We've covered the whole "Musk doubling down on the Pedo thing" thing at length here—the whole situation is thoroughly stupid.
But yesterday it was reported the rescue diver's lawyer has threatened a libel lawsuit, according to the LA Times and other outlets.
The newspaper says Unsworth's lawyer sent a letter to Musk's house in Bel Air—a letter that read, in part:
"You published three different tweets to your twenty-two million followers that Mr. Unsworth engages in the sexual exploitation of Thai children, and you did so at a time when he was working to save the lives of twelve Thai children."

The letter also apparently said Musk's lawyer is "in the process of preparing a civil complaint for libel against [Musk]." This isn't particularly surprising; it almost seems like Musk was asking for this in his latest tweet.
4th Gear: Canada's Willing To Negotiate on NAFTA, But It's Not Just Going To Flop Over
President Trump set Friday as the deadline for NAFTA talks between the U.S., Mexico, and Canada, but as that deadline gets closer, Prime Minister Justin Trudeau seems to be holding his ground. From the Detroit News:
"The Americans and Mexicans very much want to try and get things done by Friday and we're seeing if we can get to the right place by Friday, but as I've said all along it has to be the right deal for Canada and that's what we are staying firm on," Trudeau told reporters Wednesday in Kapuskasing, Ontario.


"We've been very clear we're going to be thoughtful, constructive, creative around the table but we are going to ensure that whatever deal gets agreed to is the right deal for Canada and the right deal for Canadians."

According to the news site, President Trump's Friday deadline represents when he plans to tell congress about plans to replace NAFTA with the bilateral trade deal agreed upon with Mexico and announced Monday. That trade deal involved requiring a 75 percent of car content to have originated in the U.S. and Mexico, versus the current 62.5 percent current rule on how much content has to originate from North America. Plus, according to the Detroit News, 40 to 45 percent of car content has to be made by workers making over $16 in hourly wages.
Though apparently the dairy market is currently a big sticking point between the U.S. and Canada, the Detroit Free Press says Canada may be onboard with the car content negotiations, writing:
Earlier Monday, Freeland expressed support for proposed changes to NAFTA's rules for car content. "Rules of origin in cars is an incredibly complicated issue, but we had reached a high-level agreement with the U.S. in the spring, and we are encouraged by the progress they made with Mexico this summer," the minister said. "Mexico has made some significant concessions which would be really good for Canadian workers."

So, keep an eye out on Friday.
5th Gear: Subaru's Building A New Tech Center in Michigan
Subaru, a brand that's been thriving in America of late, will spend up to $48.2 million building a 60,000 square-foot technical center in Michigan's Van Buren Township, approximately 30 miles southwest of Detroit, the Detroit Free Press reports.
Citing state documents, the news site says the aim of the facility will be to "help Subaru 'stay on the cutting edge of next-generation vehicle technology,'" going on to say that activity at the facility is expected to include autonomous vehicle development. The Detroit Free Press also mentions that foreign automaker tech centers in Michigan often involve sourcing parts from the thriving local supply base.
The new building will employ 101 people, which isn't a lot, but there may be more to come, with the news site writing:
...many foreign automakers have started small and expanded their investments in southeast Michigan. Toyota, Nissan and Hyundai-Kia all have nearby tech centers. Nissan's Farmington Hills tech center opened small in 1988 and now employs more than 1,200. Nissan has invested more the $250 million there over the years.
So who knows how big this facility will get, especially considering Subaru's current momentum.
Reverse: Henry Ford Gets His First Patent
Via Hagerty (who says this happened in 1899, though most other sites say 1898):
Ford Patents Carburetor: Henry Ford receives a patent for a carburetor especially designed for use in connection with gas or vapor engines.
Neutral: Ford, Do You Have Faith In It?
How do you see Ford's outlook? How do you think the company has been doing of late?