Ford should have no concern for demand of their new super-hot hatch 2016 Focus RS. According to UK pre-orders, the company has sold over 1,000 models since the car's unveiling just last month. That's what happens when you fit a button labeled "Drift Mode" to a car.
Adding in the 500 orders placed before the show, the total is somewhere around 1,500 - and that's just UK models. Ford hasn't announced U.S. numbers for the RS yet, but it's a safe bet we can at least double the amount. That's pretty good for a car nobody has really driven yet.
According to Carscoops, the UK orders have a pattern in the their specifications:
As expected, people who ordered the Focus RS had pretty specific tastes. Although the car features an extensive list of standard equipment, many went for optional extras.

"We expected those first in the queue, many of whom are owners of previous RS models, to be exacting about their requirements, and so it has proved, with many opting for motorsport-style Recaro shell front seats, 19-inch black forged alloy wheels, luxury pack, electric tilt/side sunroof and Ford SYNC2 navigation and sound system," said Andy Barratt, Ford of Britain chairman and managing director.
Hey, if I were spending over forty grand (in the UK) on a sporty hatchback, it'd be pouring with the all-out sporty kit fitted, too.
G/O Media may get a commission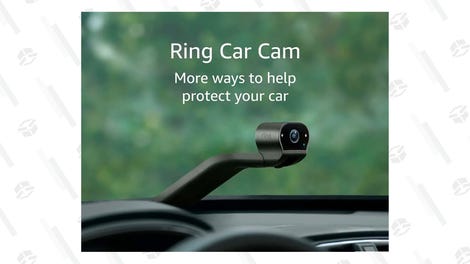 The Smoking Tire host Matt Farah claims to be the first one in L.A. to get an order in after the books opened in the U.S., from his Facebook:
Woop Woop! Focus RS Order Banks are open and my order is in! Galpin Ford hooking it up for me with the first one in LA! Nitrous Blue, RS2 Package, Black 19" Forged Wheels, Pilot Super Sport Tires.

Drift mode, engage.
I expect many many hours of content with it, Matt.
Deliveries of the Focus RS should begin around Spring 2016, and are expected to be heard approaching from a least a mile away in a cloud of tire smoke.