Good morning! Welcome to The Morning Shift, your roundup of the auto news you crave, all in one place every weekday morning. Here are the important stories you need to know.

1st Gear: Official Report Describes Scary Supplier Plant Fire That Shut Down Ford F-150 Production
On Monday, the Lansing State Journal obtained a copy of the Eaton Rapids fire department's report on the blaze at Michigan-based magnesium manufacturer, Meridian—the blaze that ultimately shut down Ford F-150 production for over a week.
The report describes just how out-of-control things got at the factory, with the fire suppression system "fueling" the fire with water, a major explosion sending an employee flying into a door jamb, and cars burning in the parking lot.
Some of the nine-page report, which you can read here, is just downright frightening:
After the second explosion it was reported that there were two employees injured one by debris that was ejected from the plant and the other employee was injured by the blast of the explosion at the south end of the plant by the scrap tunnel he stated he was thrown thru the air and hit the door jam on the way out of building.
G/O Media may get a commission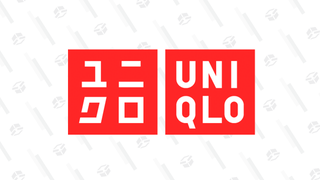 Year-round basics
Uniqlo Summer Sale
It goes on:
We did not try to extinguish any fires at the plant because of the molten mag in the area. The roof of the re-melt building caught fire and burned, there were three machines with two crucibles each with ten thousand pounds of molten mag in them. After the explosion there were numerous vehicles in the parking lot damaged by flying debris, there were two vehicles that caught fire...

The Detroit Free Press spoke with fire chief McNutt, who said finding the initial cause of the fire has been difficult:

"With the destruction that the second and third explosions caused, it was impossible to find what caused the first explosion," McNutt told the Free Press Monday. "The second and third explosions were the result of water and molten magnesium. That was observed by myself and employees of the plant after the first alarm was sounded."
Water on magnesium is a bad thing, with the news site talking with Livonia fire captain Michael Magda, who described what water does to a magnesium fire:
The worker was thrown through the room because explosion causes a shock wave.

"That's how a bomb works," Magda said. "And this is very typical of magnesium. Once the magnesium is ignited, it explodes when water added to it. It's going to be a very dynamic incident. A very dangerous incident for firefighters and the surrounding community. They were lucky there were no fatalities."

The Eaton Rapids fire department's report estimates that the blaze caused about $4 million in damage to the property and $4 million in damage to the building's contents.
How much the blaze ultimately cost Ford and other automakers that had to delay production, we may never know.
2nd Gear: It Just Got A Lot Cheaper To Import Cars Into China
A trade war between the U.S. and China has been heating up for some time, especially after president Trump instituted massive tariffs against Chinese steel and aluminum, prompting China to hit back with tariffs on 106 products, including electric cars.
Now it looks like tensions between the U.S. and China are simmering down a bit, as China's plans to reduce tariffs against imported cars—plans that the country announced back in April—are beginning to take shape. In particular, China's Ministry of Finance announced recently that it will drop tariffs against foreign cars from 25 percent to 15 percent starting on the first of July, Reuters reports.
That new tariff, the news site reports, is a way for the country to "open China's markets and spur development of the local auto sector," going on to say that this policy will likely be a huge advantage to major luxury automakers:
The move will be a major boost to overseas carmakers, especially helping premium brands such as BMW, Tesla, Audi and Mercedes-Benz close a price gap on local rivals.

This 15 percent duty will be accompanied by a lower import tax on car parts: 6 percent instead of the current average of about 10 percent. But while these two changes might help ease complaints from the Trump administration and other nations about China's "unfair" trade practices, The New York Times cites an analyst at IHS Markit who says that the lower tariffs "'really won't have much of an effect' on where automakers assemble vehicles."
The tariff reduction is among the first steps in easing automotive-related trade tensions between China and the U.S., with the next likely action being the easing of China's strict requirement that automotive ventures (like new assembly plants, for example) in China be at least 50 percent locally owned.
The New York Times says this foreign ownership cap will be lifted "in phases," mentioning last week's announcement that Tesla registered a "wholly owned company" in Shanghai.
So perhaps the "trade war" is headed towards an trade armistice?
3rd Gear: BP Is Throwing Lots Of Money Into Fast Electric Car Charging
Oil and gas company British Petroleum, or BP, announced Tuesday its plans to invest $20 million into a company called StoreDot, which is developing "ultra fast charging" batteries that promise electric vehicle fill-up times of only five minutes.
Called "flash batteries," the technology's goal is "to achieve a charging experience that is comparable to the time spent to refuel a traditional car," BP writes in its press release.
StoreDot explains on its website how it allegedly achieves such fast charging times and high energy density from its "proprietary" tech, writing:
This optimized charging ability is achieved through an innovative electrode structure containing proprietary organic polymers with Metal Oxide compounds of the cathode that trigger the redox reactions. This solution enables ions to flow from a modified anode to a modified cathode at a speed that is much faster than existing technologies. Together with a proprietary separator and electrolyte, this new architecture delivers a high current and low internal resistance, with enhanced energy density and a prolonged battery life.

The company also mentions that such tech isn't likely to be much costlier than traditional lithium-ion batteries, and that battery life will remain high.
The Tel Aviv-based startup has been around for a few years now, and even scored $60 million in funding from German vehicle manufacturer Daimler last fall, so—even though I can't really make heads or tails of that paragraph above describing how the tech allegedly works—perhaps there is something to it.

4th Gear: Renault CEO Carlos Ghosn Approaches A Potential Renault-Nissan Merger With Caution
The world is talking about a merger between two long-time allies Renault and Nissan, but Carlos Ghosn, CEO of Renault and also of the Renault-Nissan-Mitsubishi Alliance, is approaching the idea with caution, with Bloomberg quoting the auto exec:
"I don't think you're going to see it this year or next," Ghosn, chairman and chief executive officer of the Renault-Nissan-Mitsubishi alliance said Wednesday. "Lots of mergers collapse and destroy value — the strength of any company is the ability to motivate people, and how how are you going to do that if some of these people consider themselves second class citizens."

Right now, Renault and Nissan have been "dating" for decades; a merger would act as a marriage, assuring all parties of a long-lasting partnership, especially at a time when electric and autonomous vehicle development is reaching full-swing, with Bloomberg writing:
Ghosn has said the Renault-Nissan-Mitsubishi alliance is looking at several options, including a merger, to help deepen the tie-up into something "irreversible."

"I don't think there is a resistance," Ghosn said during a discussion at Bloomberg's Sooner Than You Think technology summit in Paris. "Let's try and find something that will reassure the stakeholders that this will continue, but at the same time maintain identity."

So it seems like there may be desire for a merger, but it isn't going to happen anytime soon, especially after, according to Bloomberg's report from last week, Nissan kicked up a stink about its desire to play a larger role in leading engineering product development for a merged Renault-Nissan.
5th Gear: Consumer Reports Willing To Re-Evaluate The Tesla Model 3 After Saying It Found 'Big Flaws' With The Braking System

We learned this week that Consumer Reports decided not to recommend the Tesla Model 3 after allegedly finding "big flaws" including inconsistent and long braking distances from 60 mph.
In response to these findings, Tesla's CEO Elon Musk said his company would roll out a "firmware update," and that Tesla "won't stop until Model 3 has better braking than any remotely comparable car." Now, Detroit News reports, Consumer Reports could actually recommend the car after all, depending on results from a post-updated Model 3, with the news site writing:
Consumer Reports is willing to re-evaluate the sedan it bought from Tesla, according to Jake Fisher, director of automotive testing at the magazine. There's a chance the publication could recommend the car if its overall score improves enough following an over-the-air software update that Chief Executive Officer Elon Musk tweeted about Monday.
The nonprofit magazine expressed pleasure with Tesla's response, with Detroit News quoting director of automotive testing, Jake Fisher, as saying:
"CR is pleased that Tesla is taking our braking test results seriously," Fisher said in an emailed statement. "That they are committed to implementing a fix and improving stopping distances on the Model 3 is good for everyone on the road."

We'll see how long it takes for Tesla to get the fix ready; it'll be interesting to see what CR finds when it runs its tests.
Reverse: Outlaws Bonnie And Clyde Killed In Stolen V8 Ford Deluxe
Neutral: Battery Charging: How Fast Is Fast Enough?
BP and Daimler are throwing cash into companies working on fast battery charging, with BP saying it sees such a technology as "key" in getting the world to adopt EVs. Five minutes would be nice, but what if that's not doable? How fast is fast enough?