We know that the Ford Ranger is returning to the U.S. in 2019, and you've probably already been fantasizing about Ford's off-road magic from the Raptor being boiled down to the Ranger's more accessible size. Welp, it's freaking happening, officially.
On September 6, Ford's Australian and South Pacific press offices announced that a 2018 Ford Ranger Raptor is going to be a thing with this whiz-bang dust-eating sizzle reel of some aggressive testing done Down Under:
We first heard titterings about this truck coming to life earlier in the summer, but official word that a Ranger Raptor is going into production is a big freaking deal.
It looks like the Ranger Raptor Ford's presenting here will be based on the T6 Ranger that's currently sold in Australia and just about every market besides the United States. Actually, it kind of looks like a Ram Rebel with that disguise on, but I'll reserve judgement on styling until the camo comes off.
G/O Media may get a commission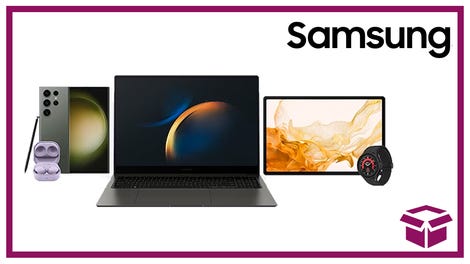 24 hour deals
Discover Samsung - Daily Deal
Now it's important to note that while the Ranger departed the American market in 2012, it's been dearly beloved elsewhere around the world ever since.

In Australia, the Ranger is much more popular than the F-150, which is actually somewhat rare in the region. And despite that country's strong off-road enthusiasm, an F-150 Raptor is extremely difficult to come by down there.
So, it makes sense that a Ranger Raptor would be cooked up for the Aussie market first. And indeed, don't forget we won't get the Ranger until 2020 so the 2018 Ranger Raptor will have a couple years of primetime Down Under before we get any variants of Ford's mid-sized pickup stateside.
That said, I think it's a strong bet the Ranger Raptor will end up in the U.S. a year or two after the redesigned Ranger is launched here. F-150 Raptors have always existed in parallel with the standard F-150, not exactly conforming to the regular truck's facelift schedule.

So even if the Ranger is released with a new design in three years, I could easily imagine this 2018-style Ranger Raptor coming to America as a new model for the first time in five.

As for technological details or specification specifics, Ford isn't releasing anything beyond that dirt-throwing action video yet. I would expect that Fox and BF Goodrich will be part of the build, and that we'll see "off-road modes" and paddle shifters on the Ranger Raptor but as for specs... stay tuned.
(Correction: The author originally thought the Ranger was coming stateside in 2020, but it will actually be here for the 2019 model year.)