Sales of the 2018 Lincoln Navigator, a rather attractive vehicle that replaced the terrifying, haunt-you-in-your-dreams outgoing generation of the Navigator, are up. Like any good automaker capitalizing on the sales rise, Ford is fawning over itself and how it just can't make enough Navigators to go around.
The reason for that is because it's not used to making many in the first place.
Navigator sales nearly doubled last month compared to January of 2017, and Ford's vice president of U.S. marketing, Mark LaNeve, told CNBC the company "could have sold a lot more in January if [it] had had them." Ford Sales Analyst Erich Merkle said in a press release that Navigators are "coming off the truck and into the customers hands, and [Ford's] doing everything [it] can right now to keep up with demand" for them.
But of course, that's not the whole story. Like any giant, $72,000 SUV that gets 18 mpg combined, sales numbers aren't awe inspiring on their own. Navigator sales nearly doubled from 652 in January of 2017 to 1,288 last month, compared to more than 15,000 in sales for the $32,000 Ford Explorer and more than 4,000 for the $52,000 Expedition.
The Navigator also didn't quite catch up to its major competition, the Cadillac Escalade, in sales. The Escalade and Escalade ESV combined for 2,241 vehicles sold in January, which is almost double Lincoln's Navigator sales. Escalade sales were still up last month by more than 15 percent, so the Navigator isn't visiting Cadillac in its nightmares yet—although it probably was in recent model years.
G/O Media may get a commission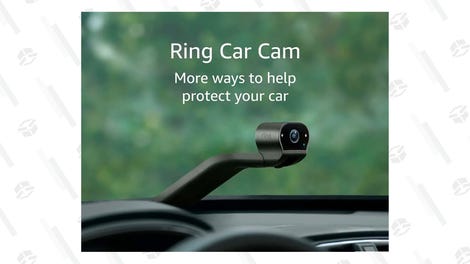 The Navigator did, however, make Ford a lot of money: According to CNBC, 84 percent of buyers chose the new Navigator's top trim levels that shoot the car into the $90,000 to $100,000 range. It's like a rolling money machine that holds a lot of people and drinks a lot of gas.
Good job, Lincoln. You finally made that Navigator SUV a lot less ugly, and it's inching its way toward Cadillac a lot more quickly than in the past. Just try not to brag too much, because you're not there yet.