Everyone knows that Formula One isn't cheap. My eyes kind of glaze over when they start talking about how much a single component of the car costs because I can't quantify that much money even existing in one place, let alone being tossed around willy-nilly at engine replacements. I do know, though, that if you owe your sponsors money, that's probably not a great business model. Turns out, that's exactly what's going on with Force India.
The damage is, as you'd expect, pretty bad. When Force India announced on Friday that they were entering a "critical period", we didn't have a full idea of what that meant. Now, it's pretty obvious, and it's laid out in detail in Autosport. Force India owes Mercedes (their engine and gearbox supplier) over $12 million.
And BWT, the sponsor who brought the pretty pink livery to the F1 field this year? Yeah, uh, their sponsorship took the form of loans. They gave Force India money expecting to be paid back, and they still haven't been paid back. You don't need an economics degree to know that it's bad news to, uh, owe your sponsors.
If you follow F1 drama like I do, you'll probably recognize that this is coming in the wake of co-owner Vijay Mallya's legal issues. He's fighting extradition to India on fraud charges that he denies, but the legal muddle he's entrenched in is so bad he had to resign as technical director of Force India, just to be able to focus on all the shit he's being accused of.
G/O Media may get a commission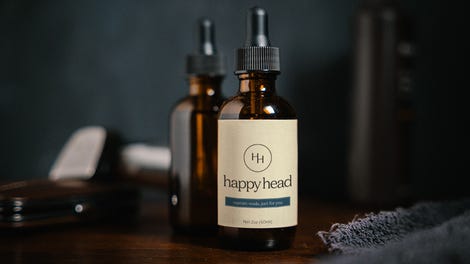 The other owner of the team is another controversial Indian businessman, Subrata Roy. It kind of makes sense why this team is having some struggles.
To make things even worse, driver Sergio Perez and his personal manager Julian Jakobi are the ones who brought action against the team in the first place. The reason? Unpaid funds. The Mexican driver has been with the team for five years, taking the brunt of each one of their hot messes, and he's finally gotten fed up.
Mercedes has been in partnership with Force India as an engine provider for ten years. This year, they're even loaning Force India their junior driver, Esteban Ocon. All of Force India's company creditors were asked if they wanted to support Perez's petition—so it's Bad News that Mercedes is gung-ho supporting the issue.
Things might not be too bad, though. According to Autosport, going into administration will give Force India a better chance to sort their shit out than staying in the position they're currently in. Moving into administration means that Mallya no longer has sway in the team. He can't run it or sell it. Instead, the holding company Orange India Holdings Sarl is in charge of sale now. Which might be for the best.
This isn't like when the Manor F1 team went into administration. There are apparently three people interested in buying Force India since they aren't, y'know, the Ultra Backmarker. Force India is a viable team, they just need to figure out a better strategy to pay back their creditors so they can keep on keepin' on.
UPDATE: Sergio Perez has released an official statement on his Facebook page. We've included it below in full.