Red Bull may not literally give you wings but today's Nice Price or Crack Pipe Toyota Sera will. Those butterfly wing doors are sure different, but will its price make it seem fly by night?
There are so many stories roiling around John Z DeLorean's namesake car. There's its troubled gestation. There's the drug sting that brought the company down. Of course there's the Back to the Future movie series that sealed its status as an iconic punch line for generations to come. And you can now add to that list of infamy a 54% Crack Pipe loss for yesterday's 1981 divorce sale edition.
One of the DeLorean's most notable features was its gullwing doors - pop-open portals that required inset "toll booth" windows, as well as a bit of courage for those fearful of flipping over. Another car to have similarly unique doors came from a company that's bastion of brazen design, a house of the "holy cow!" reaction, a maker of mirth machines. I speak of course of... Toyota
This 1990 Toyota Sera not only has doors that are hinged at the base of the A-pillar and just about mid-roof (ala McLaren F1), but those are incorporated into a bubble greenhouse like something out of a '50s Motorama Show. Not even the rumored Miata-fighting SBD or SP-30 or whatever they're calling it has that!
G/O Media may get a commission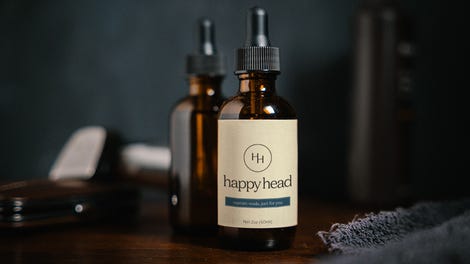 Yep, north of the equator the Sera is grandmaster funky to the extreme, while below that it's… well, a Paseo. Both the Paseo - which Toyota deemed the U.S. worthy of, and the Sera, which they did not, were based on the FWD, 1.5-litre Tercel platform.
The FWD Tercel of course, was an unremarkable car, and aside from its doors and roof, so is is the Sera. Well, to be fair, the headlights are also interesting here as the Sera was supposedly the first production car to carry projectors.
The Sera's bubble butt roof is remarkable looking, but with all that glass on top and the structure to hold those wonderful doors in place it was also heavier and tippier than its platform mates. That put extra onus on the modest 110-bhp 5E-FHE engine and the available 4-speed OD transmission.
But still, those doors! That roof! It may look like the Mazda MX3's dowdy sister below the waist, but open those doors up (literally) and you'll get the party started. This one, in metallic green, or gold - I'm not sure the pictures tell an accurate story here - seems also to be in decent shape. All the complicated buying it in a foreign land, putting it on a ship, sailing it across the Pacific, and traversing the Federal personal automotive import bureaucracy for a car 25 years or older has already been done. All that's left, apparently, is to get it through your home state's DMV system.
The ad notes only 48,000 miles on the clock, and the car's exterior and interior both show little sign of even those few miles. The plastic hubcaps do exhibit some curb rash as do the mud flaps indicating that parking rather than driving was the car's most taxing act.
It looks to have a Pioneer stereo - although not the SLSS upgrade - and comes with A/C, power steering, windows and mirrors, and new struts for the doors. There's no word on the condition of the rubber around those doors, and whether or not they leak when it rains, but that would be something to bring up with the seller.
You could also bring up the price, which at present is $8,500. There are a few Seras running around here these days and that does seem to be about the going rate on them. What do you think, does this funky Toyota seem to be worth that - here in the U.S.? Or, does that price shut the door on any interest?
You decide!
New York Craigslist, or go here if the ad disappears.
H/T to Drakkon for the hookup!
Help me out with NPOCP. Click here to send a me a fixed-price tip, and remember to include your Kinja handle.