We all love Mini trucks, right? Well set your hearts to flutter because today's Nice Price or Crack Pipe mini truck is a real Mini Truck. Will your heart however, also love its price?


Keeping Austin weird is a full time job, and yesterday's Wankel workin' it '70 Bug was doing its share. Unfortunately for its seller, 68% of you thought its price wasn't so much weird as wrong.

Upon its introduction in 2001, BMW shrewdly positioned the re-imagined Mini as a boutique car, offering a plethora of options allowing owners to personalize their ride. While hood stripes, roof-spanning Union Jacks, and a vast selection of wheels and complimenting sideview mirror snoods were made available in that employment, body styles were somewhat limited. Actually, until 2005 there was only one - the retro chic three-door hatch.

This Mini Cooper is a 2005, and while that model year saw the introduction of a convertible model, this custom car seeks to redress the marque's dearth of further body variants and total lack of trucks in the lineup.

It's claimed in the ad to have been built by BMW, but I call redbullshit on that as this is most probably one of the former Red Bull promotional Minis - sans can - that was constructed by a Lancaster California company named Custom CRS.


Whatever the impetus, what was once a small hatch with cramped back seats is now the world's fastest beer energy drink cooler. Out back the hatch and roof have been replaced with a flat cap into which has been sunk a diamond plated box.

Ahead of that is a flat panel rocking a retractable window and an awkward mount on its top where the CHMSL now sits. The bodywork and paint all looks professionally done, and there doesn't seem to be any major flaws evident in its presentation.

On the inside it's stock Mini, as far as the backs of the two leather-clad thrones. That's either a good thing if you're a fan of the plasticky and overly styled dash and door panels, or it's an opportunity for fun with your friends, betting on which part's going to fall off first.


G/O Media may get a commission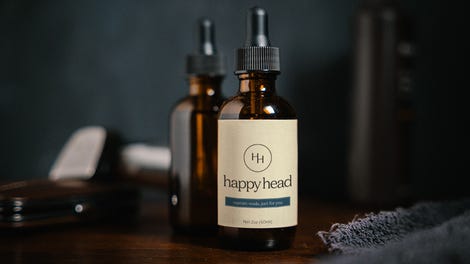 Mini's of this era are also not known for being particularly robust mechanically, but this one is said in the ad to run and drive perfectly. That alleged driving perfection comes by way of a stock 1.6-litre 114-horse four sourced from Brazil, and a 5-speed manual gearbox that, as I recall, is kind of chunky monkey in its operation CVT automatic.

It certainly looks different, and not altogether amateurish at all. The Mini's heavy chrome beltline offers a perfect visual cue for the chopped rear end, and with the exception of the rain gutter extending into the B pillar looks almost factory - and arguably better looking than some of the current Mini range-extender models. The question now is whether its price has also been professionally crafted.

What's your take on $7,500 for what could be considered the cutest Mini Track on the road? Is that a price should put this Mini-mino in a new owner's driveway? Or, is this Mini's price too maxi?

You decide!
Portland OR Craigslist, or go here if the ad disappears.
H/T to Civardi for the hookup!
Help me out with NPOCP. Click here to send a me a fixed-price tip, and remember to include your commenter handle.