As a guitar player, and a former Alfa Romeo owner, there's never been any one object that has fused these two of my great interests. Well, that used to be the case, because Harrison Custom Guitar Works in the UK is now building handmade Alfa Romeo guitars. Huzzah!
The Alfa guitar will cost $6,800 and only 11 will be built, representing each decade of Alfa's history. All 11 will be made to order and they'll take about eight months to complete. Hopefully they'll be building more than one at a time because at that rate they'd have to make a 12th for another decade of Alfa Romeo.
Some rather interesting construction techniques are going to be used to create the Alfa Guitar. The body will be made of poplar and maple, with a carbon fiber insert on the back, and aluminum inserts across the front. Those pieces of aluminum house three pickups, like a Fender Stratocaster, with a five way pickup selector on the top side of the body.
It's designed to look like the iconic triangular grille of an Alfa Romeo, and is appropriately finished in red. It's makers have added some other unique details as well, like the quadrifoglio inlay at the third fret, and the Alfa Romeo badge is actually the volume knob. Very clever.
As a guitarist, I'm very curious to know what it would sound like because carbon fiber and Aluminum are known for being light, but not for their tonal qualities, though carbon fiber guitars are not unheard of.
G/O Media may get a commission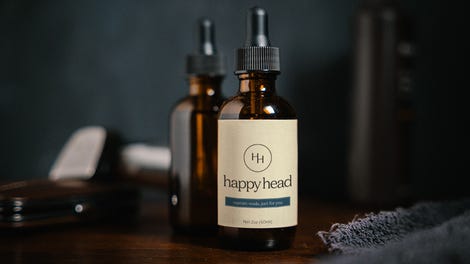 Certainly an interesting creation, though it's appeal isn't exactly broad. Still, if you're an Alfa Romeo fan, a guitarist, you've got nearly $7k to spend, and you've eight months to wait, this is right up your alley. This will surely satisfy all 11 of you.
Photo Credits: Harrison Custom Guitar Works