Today's Nice Price or Crack Pipe Honda has pipes like Veronica Lake (as your gramps) had hair. We'll see if this claimed all-original, low-miler has a price that's totally tubular as well.
Being right-hand drive, most JDM cars are kind of a pain in the ass to live with here in the States, especially if you eat a lot of drive-thru - which you shouldn't. If you are addicted to fast food runs then yesterday's 1990 JDM Toyota Sera could be your handy replacement for you missing willpower.
That's because not only is it RHD, but its butterfly wing doors provide only a small inset window that can be dropped, perhaps preventing you from "supersizing" your next meal lest it not fit through the minuscule hole. Sadly for the seller of that funky little Toyota, the price was considered to be super sized and at eighty-five hundred, it fell in a 58% Crack Pipe loss.
When Honda introduced their CB750 back in 1969, the results for the makers of British bike was akin to what happened to British sports car makers upon the release of the Datsun 240Z the very same year. What happened was the Brits had to go from marketing their wares as contemporary and instead position them as wooly blasts from the past.
G/O Media may get a commission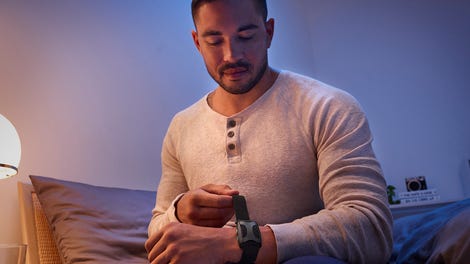 Honda's SOHC inline four cylinder engine served as the cornerstone for a series of CB bikes separated both by displacement and their market position. Following hot the CB750's heels were the smaller CB500F and CB350F, each sharing layout but not displacement. The latter of those evolved into the CB400F and today's candidate is just that, a 1976 400 Four Super Sport.
These are small bikes, and not just in engine displacement. The frame is small, the bars are low and the pegs are set back for a riding position that's more horizontal than vertical. The styling is unabashedly Café racer wannabe and of course there's those pipes, those wonderful pipes.
The most notable feature of the 400F was the four-into-one exhaust that spills out of the engine, hugs the frame tightly, and then dumps into a single trap out the right side. It looks awesome.
That exhaust empties out the four cylinder's 408-ccs and helps in producing 37-bhp at a heady 8,500 rpm. Redline on the little four is 10K. A six speed gearbox (Honda's first for a street bike) backs that up. For flexibility, the bike offers an electric start, or, if you flip up the right-side peg, a power-saving kicker.
This one, in parakeet yellow, is an early model featuring the clean café style tank and swing arm-mounted pegs for the pillion. In the pics it comes across as clean and complete if not just a good polish away from show-ready. The ad claims it to be a "100% unmolested factory original" which is a pretty good achievement for a nearly 40-year old bike.
Mileage is an incredibly low 6,000 and it appears never to have laid down on the job over the course of those miles. The bike comes with new rubber and a fresh battery, plus a recent service and tune so it should be road ready.
What's not to like? Well, if you're used to a modern bike then you might find the brakes to underwhelm, the handling to be a bit pedestrian, and the bike itself to be somewhat cramped. I'm average height and I fit on these bikes just fine. I also find the exhaust note to be melodious.
Of course buying any classic anything - especially an anything in pristine condition - is going to set you back. In the case of this 400 Four, that setback will be $5,950. The bike is being offered for sale in Vegas so maybe you could win that back in no time, right? Yeah, I'd be walking home too.
What do you think about that $5,950 price for this classic Honda croucher? Does that seem like a deal for an iconic four-into-one? Or, is this a bike with a price that's a total bilk?
You decide!
Las Vegas Craigslist, or go here if the ad disappears.
Help me out with NPOCP. Click here to send a me a fixed-price tip, and remember to include your Kinja handle.