Today's Nice Price or Crack Pipe PT Cruiser rocks flames, a supercharger, and THREE sets of wheels among other modifications. Let's see if all that and its price add up to a retro revelation.
Does anybody know if there is a Canada's Got Talent TV Show? If not, then at least our neighbors to the north can enjoy the fact that Canada's got Talons, or yesterday's clean as a bean 1994 Eagle Talon if all you need is one. At less than 55K and about $6,700 American, 78% of you thought that AWD sports car was something worth sinking your claws into.
Remember when retro cars were a thing? I guess they still are in some places as the new Camaro is a bit of a throw-back, and there's still a new Beetle to make sure we never forget about Hitler or something. Despite those and a few others, it seems like the retro fad has for the most part ebbed.
That doesn't mean however, that you can't purchase one of its most notable progenitors, the PT Cruiser. And, if you're going to drive a PT Cruiser then you might as well do it with style and get one that's optioned balls-deep right from the get-go. That would be like this 2002 PT Cruiser Limited with its five-speed stick and a whole lot of sassy attitude.
G/O Media may get a commission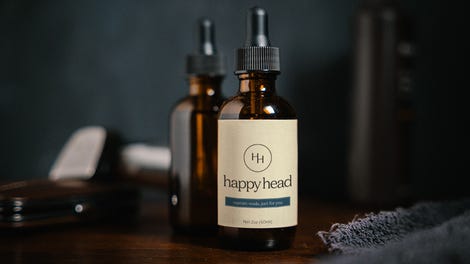 First and foremost, this PT Cruiser comes (extra) with three sets of alloy wheels: the blobby factory jobs, Mopar's more aggressive seven spokes, and some Kasei 17-inchers that look pretty sweet. Of course they would seem like lipstick on a pig were they holding up a stock PT. Thankfully, this bad boy is anything but stock.
You like flames? This PT has flames. Everywhere. They're on the hood, they're covering the fenders, and—look out— both doors. Hell, they're even on the gauge cluster inside. There's no escaping the flames!
You also get a hella lot of chrome trim with this custom PT. The door guards are made out of the shiny stuff and there are inserts in each of the bumpers to brighten your day. Below that in front there's an air dam, while above it all in the back there's custom bug eye tail lamps and a whoop-de-hoop above the hatch.
There's plenty of go to go along with the show too. Added to the 2.4-litre four is a Jackson Racing twin scroll supercharger and a Bassani exhaust. An H&R lowering kit lets the car get better in touch with mother earth, while a Centerforce clutch keeps the power moving to the Hurst-shifted five speed manual gearbox. If I sound like I just attended an automotive product placement orgy, you'll have to forgive me.
One of the cool attributes about the PT Cruiser is that it's 100% Neon underneath and those cars were one of Chrysler's success stories when it came to bolt-on go-faster street and racing parts. This PT is obvious example of that concept, taken, like a Trump rally, to the extreme.
It may be Neon underneath, but it's a tall five-door hatch body up above, and despite the retro styling, the PT is a pretty versatile and capable car. This one looks to be in excellent shape both inside and out. You get all the comforts of home, including leather upholstery, power stuff and a moon roof out of which you may moon, plus utility.
Add to that a clean title and less than 56K on the clock and you've got yourself a stylish hauler that's also definitely going to get you noticed. And that could be yours for $5,900.
Okay look, I know it couldn't be yours. I mean, this is all hypothetical and more to the point, I'll bet many of you hate on the PT Cruiser for its retro style and the cars' glaring areas of cost control. These were on the rough side from the start, and some of the interior parts were unconscionably cheap.
This one has been massaged enough that perhaps those less attractive attributes have been exorcised, and hence may carry only the stigma of its retro-ness to fuel your derision.
Putting even that aside for the moment, what's your take on this obviously loved and many times over gifted PT Cruiser and its $5,900 price? Does that seem like a deal to do PT duty? Or, is that price a glaring modernity in the face of this old, old-school car?
You decide!
St Louis Craigslist, or go here if the ad disappears.
H/T to NeonCrayon for the hookup!
Help me out with NPOCP. Click here to send a me a fixed-price tip, and remember to include your Kinja handle.