Custom C3 Vette wagons, hell, we can't get enough of them. But, will today's Nice Price or Crack Pipe '74 Vette's price have you saying enough is enough?
The shooting brake, or break in the French vernacular, is one of the most popular body styles never to catch on. That's a potential reason that yesterday's sweet '77 Lancia Beta HPE only mustered a meager 52% Nice Price win- a result that could be classified as good enough for Berlusconi. That commodious Italian's rarity and bellissima-ness was somewhat tempered by its implied fugacity and potential for road going catastrophe. Of course, if what you seek is reliability then you could do a lot worse than a traditional Chevy V8 powering that bastion of American testosterone, the Corvette. And like yesterday's Lancia, this baby's got back!
However, unlike yesterday's buff-colored Beta, which was pretty OEM-Nom-Nom-Nom, this Lone Star Vette has had things done to it over its 36 year lifespan which make it a little Texas toasted. One of those things was the addition of a custom wagon back. Now, we had another custom Corvette wagon here just a couple of weeks ago, although that one had enough metal flake in its paint to require a TSA groping. Its Corvette Express nom de plume also implied the speed with which its owner might infect you with a social disease rather than its road-going prowess. This one is a lot rougher than that earlier candidate, but it still looks like it was intended to carry a lifetime supply of Valtrex® along with its his and herpes driver and passenger.
G/O Media may get a commission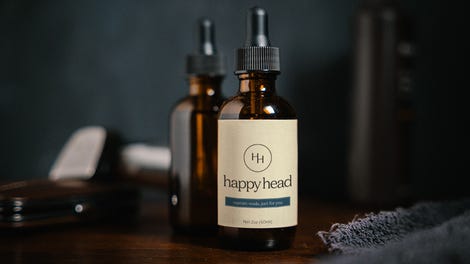 If the hood is to be believed, this is an L-82, which in '74 meant 250-bhp from its 350 cid V8. Seventy four was the last year that the Corvette was available without catalytic converters, as well as the final year for the C3 to come with anything other than the 350. Of course the massive 454 only managed 20 more ponies that year, along with an addict's thirst for dead dinosaurs. Shifting duties here are accomplished by Turbo Hydromatic, which has its work cut out for it in having to turn the gigantic dinner plates full of douche that have taken up residence under this 'Vette's fabulously flared fenders. Those wheels strike a discordant note with this car, as does the pugilistic injury to the car's custom nose. In between the open quad headlamps, the pointed prow has suffered a shunt, leaving it with a crack that would make your plumber proud. Bodywork blemishes on used cars are not all that noteworthy, unless of course the car is being offered for sale by a body shop.
Not only does the Bondo Broker not find it necessary to patch the fiberglass up front, but they also couldn't be bothered to clean up the wire loom chew toy in the center console. That, along with seat covers that look like your Easter outfit - when you were three - conspire to make the insides semi-craptacular. Sure, there is the vastly expanded luggage space afforded by the wagon back, but there's no mode of egress to it other than folding down the seats and offering up a reach-around. That'll make dead body duty a back breaker, especially considering you could now get four or five in this 'Vette.
Underhood, the L82 looks a little DOA itself, and while it may very well run, the lack of a belt on the A/C compressor means you're not going to be as cool as you might consider this car to be. At least it lacks the sparkling paint and Texas belt buckle-sized bow tie tail light of our earlier Vette wagon. As it sits it's a hot mess, and also lacks that previous car's aspirational price. At $4,995 this custom Corvette could be beautifying the font yard of even those of the most meager means. Chris, the seller, asks only that you leave him (him? her? Damn you, androgynous names!) a detailed message and somebody at CDT's Auto Body will get back to you. From the look of things, they can also hook you up with some bait, and are probably planning to phone the crazy chainsaw wielding family down the road about your impending arrival.
Of course the possibility of you becoming the dead body in the trunk is a small price to pay for so amazing a custom ride. But before you have to leatherface that eventuality, you'll need to decide if that $4,995 price is enough to get you to cornhole Conroe Texas. Or, if that price means you'd leave this lone star alone?
You decide!
Conroe Craigslist or go here if the ad disappears. H/T to FS-320 for the hookup!
Help me out with NPOCP. Click here to send a me a tip, and remember to include your commenter handle.