Today's Nice Price or Crack Pipe Evora follows Lotus' long-standing tradition of anointing its cars with names that begin with 'e.' Let's see if this 2+2's price evokes another word starting with 'e,' that being, easy.
Imagine if you will, all the amazing adventures one could have had in yesterday's double slider 1991 VW Vanagon. With an appearance that was eerily reminiscent of a boxcar with open, inviting doors, that Subie-powered bread box might just have allowed you to fulfill your long-held dream of being a carefree hobo riding the rails. Those doors could also easily serve as the centerpiece of a circus act, one in which you leap a flaming motor scooter though the VW's mid section to the wild applause of an appreciative crowd.
Alas it was not meant to be. At least not at $24,999. Despite VW buses of all ilks seemingly having turned to pure gold in the past decade, yesterday's bus seemed to have missed the call. The result was a massive 88-percent Crack Pipe loss, and the seller pulling down the ad. Perhaps he'll have better luck on The Samba or VWVortex.
Last week we looked at an Alfa Romeo 4C, a car that's notable for being one of just—what is it, five?—mid-engine road cars presently being offered here in America with a starting price under $100K.
G/O Media may get a commission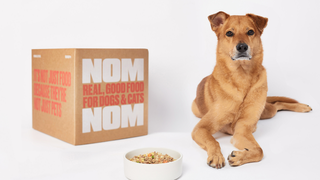 Let's see if I'm right—there's the 4C, Porsche's Boxster and Cayman, and then the Lotus 3-Eleven and Evora. I'm actually not really sure if the Evora is being sold here or not since its status seems to change on an almost daily basis.
There are still a few used Evoras (Evori?) on the market, and we just so happen to have one of those right here, right now.
Based on the first image in the ad you might just think that this 2011 Lotus Evora in white over brown is being sold by a dealer. That's because it's shown parked in front of a fancy pants Bentley-slash-Maserati shop. Apparently that's just the private seller pulling your leg though,and it looks as if he was chased off the property before he could get any more beauty shots at that prime locale.
The car is the Evora, not the Evora S and that means it comes with a naturally aspirated V6 good for 276-horsepower, not the brawnier 345-horses offered by the supercharged edition. Both versions of the engine are sourced from Toyota and the base V6 was once voted one of the best mills in the world by the engine fetish gurus over at Wards Automotive.
The mill, and its six-speed manual gearbox, sit amidships giving the Evora yet another notable distinction, that being that it is one of just two mid-engine 2+2s on the market today. The other is the BMW i8. Back in the day Lambo, Ferrari and Maserati all offered this layout in one form or fashion. These days, not so much.
Now, you might think that being mid-engine and Lotus developed, the Evora would have almost foolproof handling. However, its designers had never met this fool. The first time I drove an S model was on the road course at the Ontario Motor Speedway and I thought it would be fun to see if you could slide the backend out a little when digging through the corners. The answer is an unequivocal yes you can, and additionally oops, I didn't mean to do that. Evoras are way too much fun for something that shares its basic engine with a Camry.
This one looks the superhero part too, although just like last week's Alfa, its white paint is possibly not the sexiest color choice. The interior is in 'Cocabola' brown leather and to be honest with you that name sounds like something you contract after drinking the water someplace they tell you not to.
The Evora was intended by Lotus to be the company's mass-appeal sportscar and as such it's larger inside than pretty much anything else they've ever built and comes with many of the accoutrements of modernity missing from even the recently departed Elise.
Of course this is still a Lotus and so there are compromises. Yes, that is the passenger airbag lid sitting proud of the dash cap and looking like it was hastily stuffed back together by an inattentive custodian. The thing of it is—they pretty much all look like this.
The rest of the interior is tidy, with seat leather that seems to have held up well and a big Pioneer double din in the dash. If you're looking for cup holders here then you've made a wrong turn.
The seller says that the car comes with 72,000 miles on the clock and all service records from new. He describes the car as 'immaculate' if you can conceive of that, and notes that it comes with a few upgrades including a cold air intake, fatter-sounding exhaust, and an S model undertray.
All that comes with a price tag of $33,500, and you now need to decide if that feels like a deal or not. What do you say, is this Evora worth that kind of cash? Or, is this a 2+2 that won't have you assuming the Lotus position?
You decide!
Denver, CO Craigslist, or go here if the ad disappears.
H/T to edhelmsbakery for the hookup!
Help me out with NPOCP. Click here to send a me a fixed-price tip, and remember to include your Kinja handle.