The seller of today's Nice Price or Crack Pipe Porsche says it was once a theft recovery. It's been "Strosek-ized"as part of its rebuild, but we'll still need to see if its current price is a steal as well.
Achieving perfection in any endeavor is damn near impossible, but yesterday's M-powered 1987 325is proved much too far from that ideal to command its seller's asking price, at least according to the 86% of you who voted it an overwhelming Crack Pipe loss.
Some people consider Porsche's original 911 to be near perfection, Steve McQueen and Jerry Seinfeld being among the more notable holders of that opinion. Of course, not everybody thinks so and that engenders a lot of funky modded 911s rolling around.
This 1971 Porsche 911 is one of those funky ones. It rocks what's claimed to be bodywork by Strosek, and that, it turns out, proves to be the silver lining in the black cloud of the car's once having been stolen.
G/O Media may get a commission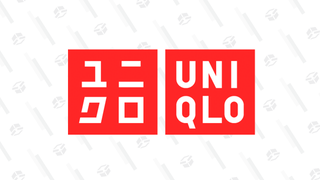 Year-round basics
Uniqlo Summer Sale
The ad says that this 911 Slicktop was taken and stripped of many of its goodies. Upon recovery, it was both denuded of bodywork and tainted with a salvage title owing to the insurance buy-back. The missing bodywork however was just what was needed to be removed for the Strosek Design pieces to be installed so everybody wins, right? Who did all that reassembly work? Where are there receipts? Who the hell knows?
The car's engine and gearbox were left intact by the absent minded thieves and so are still likely to provide their 140-bhp and five-speeds along with their matching serial numbers. Both are said to have been rebuilt and the seller goes to great lengths to note that the 2,341-cc flat six is SMOG EXEMPT owing to its age. The Weber down-draughts are said to have been recently rebuilt as are the clutch, seals, and CV joints.
Aesthetically, you're either going to love or hate the Strosek look. Most likely you'll jones over its wide-fendered style, while at the same time lamenting that this '71 has lost its old-school charm. It does now looks like a gaudy 964 from the back, and—more sadly—a naked mole rat from the front. A $10K paint job in candy apple red and Turbo wheels sort of makes up for that, as well as ensuring the car is hard to ignore. The fact that the door strikers were among the targets makes it seem like that ten-grand was perhaps ill-spent.
 The two-tone red over black interior trim proves also to be both classic and lurid at the same time. Damn...
The car is said to be in excellent condition and to rock only 78,000 miles on the chassis. The seller claims that after 10 years of ownership, it's run its course in his heart and now needs to make way for a new adventure. Maybe something else to get stolen!
It seems that the theft is the only black mark on this Porsche's dossier. Yes, the theft recovery rather than an accident means it's probably still structurally sound, but many insurers simply won't care. They'll see the salvage title and will either pretend the car doesn't exist, or will slip some onerous extra fee on your bill to allow for its coverage. Or, maybe you have one of those cool insurers that doesn't give a shit. Actually, seeing this car's age and providence, maybe classic insurance is the way to go?
Whichever way you dance, the cost to get out on the floor is $29,998. Now, Porsche 911 prices have been pretty crazy of late, and an all-original '71 911T would probably bring twice that so perhaps this car's foibles could actually make it an affordable entry into that heady world of 911 ownership.
What do you think, is this "Strosek" 911 worth that kind of cash, considering its tainted title? Or, will this theft-recovered Porsche not recover from that asking?
You decide!
Orange County CA (Again!) Craigslist, or go here if the ad disappears.
H/T to DougHarlow for the hookup!
Help me out with NPOCP. Click here to send a me a fixed-price tip, and remember to include your Kinja handle.