Considering the state of the world today, it's unsurprising that some folks might want to go mobile. Today's Nice Price or Crack Pipe Corvair Rampside is perhaps the most eclectic way to do so, but only if its price doesn't have you saying, "get away!"
Thinking about buying yesterday's odd bodkin 2008 Mini Cooper on an old Suzuki 4X4 frame with its salvage title is sort of like contemplating eating a juicy angus beef burger with all the fixin's knowing that the meat had been left out for a couple of days before it was cooked. It would probably be fine, Or you could die. Either the outcome, it's definitely a roll of the dice.
Few were willing to gamble the car's asking price though, and it fell in a substantial 79% Crack Pipe loss. In that Mini's defense, it could go likely places that few Minis could consider regardless of price.
Speaking of going places, Donald Trump is now the president elect of the United States of America. Responses to that statement maybe divided into two categories: those who feel the need to get out before the shit really hits the fan, and those who want to get to where the action is once it inevitably does. What that fan-shitting will turn out to be is anybody's guess, but whatever it is, it's going to be a big deal.
G/O Media may get a commission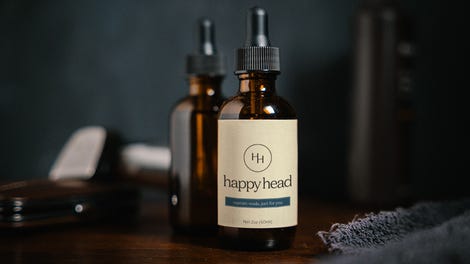 Whichever side of the coin you land on you might want to do your traveling in this wicked neat 1961 Chevy Corvair Camper. This is a cab-over camper slotted, not onto a Corvan, but a onto Rampside pickup.
Now, many of you youngsters may not be aware, but the Corvair was once one of Chevy's most diverse model names, offering coupes, sedans, convertibles and vans, as well as a nifty open-bed truck. The latter had a curbside gate that could be folded down into a ramp so you could pretend you were storming the beaches at Normandy every time you brought home the groceries.
Here that has been modified into a swinging door that extends into an all stainless steel camper cap resting on the top of the truck's pickup's bed. The ad says that the camper is NOT home built but instead is a factory unit modded to fit the Chevy. Okay, I can see where that would make a difference.
Inside there's a mobile kitchen, a bed, and even a chemical biffy you can set up for when you really need to stop and drop. It's all very homey and after all who wouldn't want to say they live in a Corvair?
According to the ad, the rebuilt 164-CID flat six in this 'Vair rocks 100 horsepower. It's clean as a bean and sports that audacious angled fan belt which, trust me, is a conversation starter. The mill is out of a '66 and hence sports an alternator rather than a Gennie Weasley.
The only major thing missing in the bay is the cross-tube for the two air cleaners but that shouldn't be a deal killer. New brakes and lines as well as clutch and suspension bits rounds out the underfloor goings on. A four-speed stick provides shifting duties.
Up top there's plenty of over-head storage, as well as solar cells and what looks to be a satellite antenna, so there's plenty of home in this away from home. The bodywork looks passable while inside the cab seems tidy with its grey-painted doors and floor. Mileage is a respectable 89K.
Is this Corvair camper for everyone? Well, yes, everyone that can come up with its $28,000 asking price at least. You poors should just move along.
What's your take on that price for this amazing vehicle? Does $28,000 seem like a decent investment in what's not only a car but living accommodations as well? Or, for that much, would you tell the seller to just keep moving?
You decide!

Austin TX Craigslist, or go here if the ad disappears.
H/T to Eric Udell for the hookup!
Help me out with NPOCP. Click here to send a me a fixed-price tip, and remember to include your Kinja handle.