Owing to it having been one of the smallest cars ever offered for sale in the U.S., the Honda Z600 never really warranted the derisive description of 'tubby.' Today's Nice Price or Crack Pipe '72 however, is just that, and you'll need to decide if its price is fat... or phat.
It's usually the case that a late-'80s Toyota will run pretty much forever, that era's cars being the automotive equivalent of the Terminator, only not quite as Ah-nold-y. Yesterday's 1989 Corolla FX-16 could be a contender for that esteemed longevity, but this particular one's description raised too many red flags for many of you. The result was its modest twenty-five hundred dollar price tag earned a 57% Crack Pipe loss. Maybe things would have worked out differently if it had been tubbed?
That's just the case with today's delightfully crazy 1972 Honda Z600. As you may recall, the Z600 was the coupe version of the N600 sedan, both of which we're powered by a 598-cc air-cooled vertical twin driving the front wheels. While the N600 had Mini-esque proportions and styling, the Z looked like a ski boot.
G/O Media may get a commission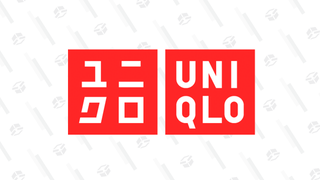 Year-round basics
Uniqlo Summer Sale
This Z600 has eschewed the whole front-wheel drive business for - get this - a Chevy Chevette mill sending its efforts back through a 4-speed manual to a narrowed Ford 9-inch rear end. That's the serious working man's rear end.
The car has been tubbed and tucked underneath the seemingly stock bodywork is a set of wide-ass slicks just begging to be lit up. Of course with the Shove-ette motor, that's an unlikely probability. The seller does note however, that the car is just a V8 or Rotary swap away from being totally amazing.
All the other elements are there - the switch to RWD, a four-point roll bar, painfully uncomfortable-appearing plastic buckets, and a bad-ass attitude that give it the vibe of an extremely pissed-off little person. It even runs and drives as-is, which is great if you are happy with just the show and not the go.
In fact, the car seems fairly complete as-is, and even comes with a turbocharged Subaru motor of indeterminate origin just for shits and giggles. It's registered as a PA antique vehicle so old people will like it too!
The ad is asking $2,900 for this tiny terror, and you now need to decide if this oddball uni-tasker is worth that kind of scratch. What do you say, should someone pay $2,900 for this tubbed two-seater? Or, is this a too-small car with a too-large price?
You decide!
Lancaster PA Craigslist, or go here if the ad disappears.
H/T to 8000rpm for the hookup!
Help me out with NPOCP. Click here to send a me a fixed-price tip, and remember to include your Kinja handle.