The seller of today's Nice Price or Crack Pipe M5 doesn't seem too eager to sell his emerald E34, and the litany of features/upgrades and mods could make you green with envy. But is its price just too much green?
As far as North American countries go, Canada is pretty much the most demure. Mexico's got oil and drugs, and Salma Hayek, while the US of A is like an obnoxious frat boy at an open bar party. But Canada just seems content to cruise along, under the radar, sippin' on a Molson. That was, of course, until yesterday, when the Canadian-soil monster melding of Mustangs soiled itself to the tune of a 97% Crack Pipe vote - the biggest loss in NPOCP history. Way to go America's Hat!
That maple leaf Mustang was notable for the modifications made to it, and how far from stock they took the beast. In contrast, today's E34 M5 doesn't look like it's strayed far beyond the factory gates at Garching. Sure, it has Hella good lamps - both bookending its righteous double kindney grilles and. below them, to cut through the fog - but those could pass for stock. It also sports some beefy 18-inch E38 Parallels which, along with the low-profile Michelin Pilots, fill the wheel arches with purpose. Still, those are Bimmer parts, and look pretty factory.
G/O Media may get a commission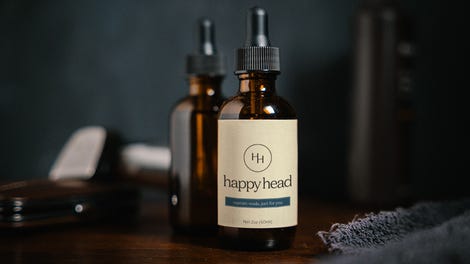 It's not 'til you pop the M5's hood that it starts to become obvious that this M5 has been shopping at the aftermarket. There you will find a Racing Dynamics brace strutting its stuff, and a BMC Carbon Dynamic airbox. There's also a TMS performance chip buried in the car's brain somewhere making it smarter or something.
The seller notes a whole bunch of other upgrades and maintenance replacements, all of which seem to make this 168,000-miler a well-cared for and carefully updated machine. It's also apparently one of only 8 lagoon green over black leather M5s BMW produced in 1993, in case that kind of odd lack of ubiquity makes you all warm inside. Just as a point of reference, this one also looks tits on its inside.
For those who may need a refresher on the E34 edition of the M5 - come on, raise your hands, there's no embarrassment in it - we'll have a quick re-cap. These four-door flying machines started life at Dingolfing (yes, seriously, that's the name, Dingolfing) where the bodies were assembled. They then were shipped to the BMW Motorsports facility in Garching where guys named Hans and Baron Von Something hand-assembled the cars, including M-unique suspension bits and the cars' crowning glory, the 3.6-litre S38 B36 straight six.
That engine came from the factory packing 310-bhp from its 3,535-ccs. Backing that is a Getrag 280/5 5-speed manual transmission, which the seller note was replaced on this car five years ago. Later cars came with 6-speeds, and more powerful V8s and V10s. Still, this is the last (for the moment) of the inline six cylinder M5s, and there's just something about BMW's straight six engines - the way in which they make themselves known upon a tap on the go pedal - that's as magical as a peppermint fart.
This 1993 M5 is also one of only 261 built that year, and of 1,768 total of the E34 edition. That's sort of rarefied air, and may be part of the reason this seller seems so reticent to part with his particularly fine example. In fact, despite actually taking the step to post the car for sale in the voracious BMW feeding ground of the Bimmerforums that not only is the ad kind of a feeler but that he hasn't yet broken the news to the old ball and chain.
Now as a married person myself, I can see how unwise that decision might be, after all I refer to my own wife as she who must be obeyed just out of fear respect. Maybe owning something as testicular-enhancing as this mean and green M5 would sigal my independence and equality in our partnership - something she'd of course respect and a trait she'd appreciate in her mate. Or maybe she'd shit a brick for my having just spent $15,000.
That's what the seller is fishing for this M5, and it's also a good bit more than what many M5s of this era reasonably can command. The thing of it is though, if you're going to buy an old car, you damn-well better get the best one your money can buy, and spending a little more up front can help ensure you don't pay a whole lot more down the road. Is that the case with this E34, though? Is this claimed best of the best Bimmer worth that $15K premium price? Or, does that price mean putting this M5 in your garage would mean you sleeping on the couch?
You decide!
Bimmerforums or go here if the ad disappears.
H/T to Space Docker for the hookup!
Help me out with NPOCP. Click here to send a me a fixed-price tip, and remember to include your commenter handle.