The seller of today's Nice Price or Crack Pipe Bimmer says his ad is "a feeler" but also that "cash is king." His car rocks a lot of mods so let's get a feel for whether or not the card he's playing is really a joker.
You know, when life gets you down and you're feeling blue, just throw a V8 into something and that'll be sure to turn your frown upside down. That was just the case with last Friday's ('member way back then?) 1985 Toyota Celica that had been Ford-ified with an extra strength dose of Windsor 302. Not only did the car take many of you to a happy place, but it's price earned a smile-inducing 59% Nice Price win in the process. Way to go, V8 Celica!
Hot engines in small cars make me smile, and today we have a hot topic doing time in a cool car. This 1987 BMW 325is was once a pretty sweet ride of its own right, but it has been further imbued with the go-genes owing to a plethora of parts from other BMW models. Yes, it's a Frankencar, but it's probably not going to throw any little girls down any wells.
First and foremost among the updates is what's described as an S52 motor out of an E36 M3. The seller says the rebuild and install was done 35K ago, by a place called Castro Motorsports. He further notes that there are no receipts for the work, none. None. Goose egg.
G/O Media may get a commission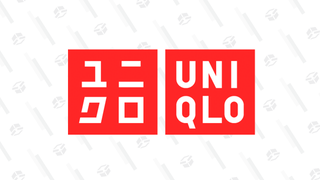 Year-round basics
Uniqlo Summer Sale
He does promise that this particular shop wouldn't use "junk parts." That's all very likely and whatnot, but I'd still like to see the paper trail. The swap is said to be BAR legal, and the car comes with a clean title, if that's any consolation.
The S52 rocks an M50 intake and there's a bunch of other parts form various BMW models wrapped up in this E30's body. Those apparently include a steering rack out of a Z3, and a five-speed stick (ZF? Getrag?) out of that S52's E36.
Overall the car looks pretty clean, especially for 155,000 miles. The paint is said to be all original with the exception of the front valance, which has been resprayed. Being an '87 it's a big bumper car, but at least the rubber snoods look to be intact and all the aluminum to be in decent shape. A nice set of Ronal basketweave wheels holds the car up.
The add makes note of both the car's pros and cons. The former includes new bushings all around, working AC and heat and all gauges, and an LSD out back. Of the latter there is a "small" oil leak, a recalcitrant driver's side window motor, the need for a new headliner, some clutch chatter, and some cracks in the dash. There's a few more, but I don't want to be a debbie downer.
The leather on the front seats has been redone, and they are of the sport variety, some of the best out there in my opinion. That new cow surfacing does make the rear seat's original dressing look a bit lacking in comparison. The seller says the car "drives and handles great" and that he daily drives it on a daily basis when he has to drive it, apparently during the day.
Now, it's generally expected that should someone put something up for sale—to go as far as to advertise it in a broad-reaching forum as Craigslist—that their intent is to actually sell the item. That's not always the case, as some people, like our BMW seller here, are in fact putting out "feelers" to gauge interest in their pricing acumen.
That's not to say he wouldn't take the $13,999 he's set as the selling price, he just wants to see if interested parties might be into paying that much.
Let's help him out. What do you think about this modded 325is and its $13,999 feeler price? Does that seem like a sweet spot for so sweet a car? Or, for that much are you just not feeling it?
You decide!
Orange County, CA Craigslist, or go here if the ad disappears.
Help me out with NPOCP. Click here to send a me a fixed-price tip, and remember to include your Kinja handle.
Correction: An earlier version of this post misidentified the engine as an M52. It is an S52.