Like many kids, you may have once imagined that under your bed lived a monster which one day would eat you. Today's Nice Price or Crack Pipe Miata is a monster that lives in the garage, but does its price bite?
Mrs. Dash can enliven nearly any dish, however no amount of spice would have made yesterday's time warp VW diesel Dasher anything but Crack Pipe. That car's nearly ten grand price tag, coupled with performance equatable to a Century Plant's reproductive process, led to its unsurprising 77% loss.
Some Miatas however can dash. In fact, Miatas come in many flavors- from the sassy ride of confident but fun-loving single girls, to tire shredding gymkhana reprobates driven by people with very strong neck muscles. And then there's the monsters. The old saying goes that invention is a mother, and like chocolate in your peanut butter, the invention of dropping a Mustang 302 in the Miata's engine bay is a pretty tasty concept.
G/O Media may get a commission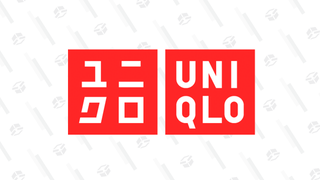 Year-round basics
Uniqlo Summer Sale
Arriving in BRG over biscuit, and likely leaving two long black streaks in its wake, is this 1991 Miata SE that has been 'Monsterized.' That involves wedging in the engine compartment the aforementioned Ford 302 – a trick that requires some minor surgery to the firewall and the world's dinkiest driveshaft – and further reinforcement of the drivetrain. The engine here is an '89 roller rocker for all your rock and rolling, which is topped with a 4bbl and backed by a sturdy T5. Out back is an LSD rearend – likely out of a Supercoupe, so you don't have to worry about dumping your pinion the first time you dump the clutch.
Lost of course are the Miata's original limpet-like handling characteristics, replaced here with pronounced understeer as the 302 moves the weight distribution forward by about 5%. Still, straight lines are a lot more entertaining.
The interior gains Stewie Griffin gauges - you want to know how many revolutions per minute the engine is turning, don't you, Brian? Well, don't you?! Stewart Warner gauges, including a couple of A-pillar warts so the haters can hate. Other than that, it's the same thin, flat-ass seats that have been giving Miata drivers wedgies for years, along with a standard dash and center console, all appearing to be in pretty good shape.
Outside, as noted it is BRG, offset by chrome hoopdy hoops behind the seats and what is claimed to be a LeMans-style fuel filler liberated from a Dodge Viper, and demonstrating the need for proper proportion in deciding add-on accessories. Here it looks wart-like, and stands out from the otherwise stock body. Other giveaways that this isn't your little sister's Miata are a pair of Borlas that look like JATOs under the bumper, exiting at a jaunty angle. That and the 17" Rotas offer subtle indication that this is a car not to be trifled with. The seller also has the hardtop and is offering the car for ten grand sans that plastic cap, or eleven all buttoned up.
A thousand bucks seems like a lot when going topless is so much fun, and so we're going to stick with the $10,000 asking price and let the sun shine in, after all there's a one-arm soft-top should the pigeons start amassing. So, considering the car's apparent condition – after all no mention is made of mileage or how long ago it gained its monster's ball – what's your take on that $10,000 price? Is low enough for a monster mash? Or, is that too much to muster for this monster?
You decide!
Dayton Craigslist or go here if the ad disappears. H/T to JMoum04001 for the monster tip!
Help me out with NPOCP. Click here to send a me a tip, and remember to include your commenter handle.
BTW If you can't see the poll, hit up the handy helpers at help@gawker.com and let 'em know. Probably a good idea to tell them which version of Netscape you are using too.