What's the going rate for a utility pole these days? I didn't know until now, thanks to the very obvious handy work of Florida Men Blake Waller and Victor Apeler, who police discovered on Wednesday hauling away a stolen utility pole strapped atop a Kia SUV. It didn't work out for them.
Authorities from the Jacksonville Sheriff's Office responded to a call around 9:30 a.m. Wednesday of a missing utility pole, the Florida Times-Union. It didn't take long to track it down, because Waller and Apeler just strapped it on top of their Kia Sorento.
"‪These two were caught stealing a JEA pole just this morning!" the sheriff's office wrote in the caption of a photo showing the pair shirtless and seated on a curb.
G/O Media may get a commission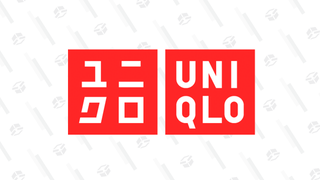 Year-round basics
Uniqlo Summer Sale
Here's more from the Florida Times-Union:
The power pole, complete with reflective numbers at one end, was equipped with a white rag at the rear to warn drivers following it. It was apparently removed from the bridge over the Intracoastal Waterway. A 911 caller saw "two white males, no shirts and several tattoos" putting a JEA light pole on top of their Kia, according to the arrest report.
The responding officer drove over the Wonderwood Drive bridge and saw the spot where the pole was missing. Then he pulled over the Kia with pole roped on top about 9:30 a.m., the report said. The officer asked the men inside where the pole came from, and the driver said he was moving the pole because it was lying on the ground near the road.
Hm, so if it was laying in the road, why'd they need to pick it up? The Times-Union had an answer, after obtaining a copy of the incident report, which said: "When asked why he did not just roll it further into the shoulder, he did not have an answer."
Officials from the Jacksonville Electric Authority later retrieved the pole, and put a price tag on what it could fetch at the scrapyard, the Times-Union reports: $2,500. Not bad—but probably not worth the hassle, especially if you're going to simply try to lug it away by car. Both Waller and Apeler are facing charges of grand theft.