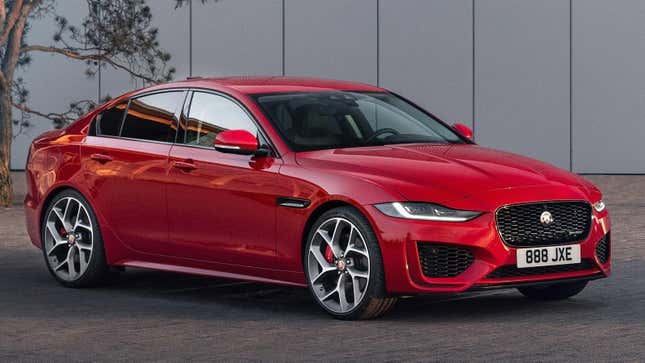 The Miami-Dade Police Department has arrested Melvin Alain Cintron, a 37-year-old Hollywood, Florida, man, for intentionally setting a car on fire last April, Local 10 News reports. The car in question, a Jaguar XE, reportedly belonged to his now ex-girlfriend. Oh, also, the ex-girlfriend is apparently his cousin. So that's probably going to make any future family reunions at least a little awkward. Then again, it is Florida, so it's also entirely possible they won't be the only ex-cousin-lovers at those reunions.
This NYC Garage Takes Vanlife To The Next Level | Jalopnik Visits
Cameras reportedly caught Cintron setting the car on fire in front of a house near North Miami on April 29. Police reportedly learned the car belonged to his girlfriend/cousin but were only recently able to interview her for her side of the story. It sounds like she had good reason to keep quiet and get out of the relationship beyond the family connection.
She reportedly told police that she initially lied because she was afraid Cintron would retaliate, and he made her use speakerphone whenever she spoke with law enforcement. Cintron reportedly also regularly carried a fully automatic weapon with a double-drum magazine that "he refers to as the gun's 't———s,' due to the two round drums on the sides of the magazine." We're going to assume the original word was "titties," but you never know.
The girlfriend also told police that Cintron recently stole her purse, which contained $1,200 in cash, along with a few other things, and abandoned her at Miami's Bayside Marketplace. Once police were able to obtain a warrant, they arrested him and charged him with second-degree arson and third-degree grand theft. As of last Thursday, he was still being held on a $12,500 bond.