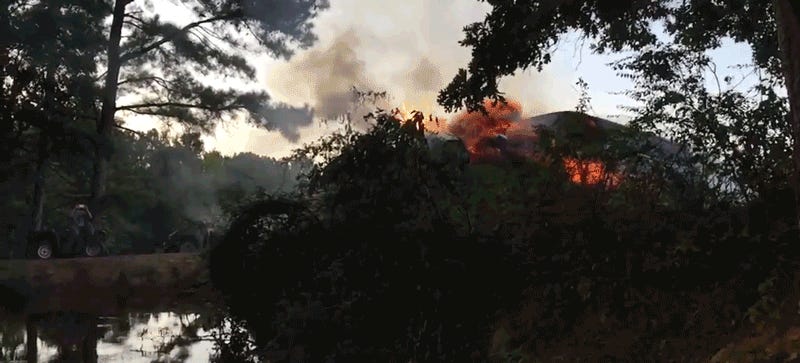 Did you have a good Labor Day this year? No. You did not. You did not jump a flaming Suburban into a lake.
The video was uploaded yesterday from an account 'aguyfromalabama (Jakob Hernig)'simply titled "most epic vehicle jump ever!!"
Just looking at this still makes it hard to argue with that title.
He is flinging himself midair from a literal chariot of fire. I have never been that cool in my entire life.
I don't know what to make of this (other than obvious shame in the timidness of my Labor Day plans). I guess you could say it was only a matter of time before the kind of stunts you see in a Michael Bay movie started to trickle down to America's bored youth.
---
Contact the author at raphael@jalopnik.com.