This is one of those things that's certainly unfortunate, but about as surprising as seeing toes emerge from a sock. The first Challenger Hellcat sold in Colorado has been wrecked, and it appears the accident happened about an hour after the car was bought. Somehow, a new-to-the-driver 707 HP car proved tricky to control. Woah.
The accident happened the evening of December 19, near Brighton, Colorado. This was the first Hellcat sold in the state, and the accident happened just a few miles from the dealership. According to the Colorado State Patrol:
The 2015 Dodge Challenger Hellcat driver, 34-year-old Lance Utley of Winter Park, CO, was traveling northbound on Riverdale Rd. The driver lost control to the right, then overcorrected and lost control to the left, and struck a tree head on. There were two additional occupants in the vehicle. The driver was charged with careless driving. Drugs or alcohol were not involved. There was no mention of excessive speeding. All three occupants were unhurt.
So, happily, no one was hurt, though the car appears to be totaled. Well, I bet the trunk lid, taillights, and other bits are probably salvageable. And, while there's "no mention" of excessive speeding, come on. Dry, clear conditions, an empty, curving rural road, a new car with enough horsepower to defibrillate the Jolly Green Giant — I don't think I'd be shocked to hear that just maybe things were moving at speeds a little beyond what the driver was used to.
Make no mistake — all of the Hellcat family are impressive, deceptive, brutally powerful and, let's face it, insane, vehicles. The temptation to go batshit in them is absurdly potent, and for many drivers, your talent pool can get drained shockingly rapidly.
G/O Media may get a commission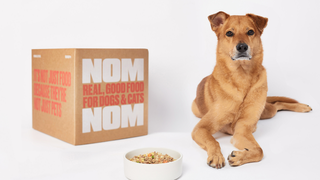 I wish I had some advice for new Hellcat buyers. Maybe take your mom with you when you pick up the car? Swallow a little saltpeter? Hire ducklings to walk in front of the car as you take it home? Feed your dog the Red Key? I have no idea. But please, Hellcat buyers, be careful, and just remember how nuts the car you just bought is.