Mercedes chose a "Mission Impossible" theme, complete with stilted script-reading and allusions to secret messages self-destructing in ten seconds, to intro the CLK63 Black Series. Then they whipped off some sweet LA Guns-grade pyrotechnics, which added paramilitary violence to the CLK63's latent motorial violence. All of the calculated theatrics was set entirely to spotlight AMG's 186-mph 'bahn blazer, which appeared in Formula One safety-car guise. Then, a pair of mock goons stripped off the lights and other F1 accouterments, leaving the Black Series in production trim — that is, 500 horsepower, zero to 60 mph in 4.1 seconds and not a single mispronounced reference to American TV. More specs after the jump.
Press Release: MERCEDES-BENZ CLK63 AMG BLACK SERIES MAKES GLOBAL DEBUT
"Street" Version of F1 Safety Car Helps Celebrate 40 Years of AMG
NEW YORK - The Mercedes-Benz CLK63 AMG Black Series is making its global debut at the New York International Auto Show, open to the public April 6-15, 2007 at the Jacob Javits Convention Center in Manhattan. Teamed with the CL65 AMG 40th Anniversary edition (a larger coupe also being unveiled in New York), the CLK63 AMG Black Series coupe celebrates 40 years of AMG high-performance cars.
The CLK63 Black Series is a street legal version of the Official F1 Safety Car, which borrows design and technology from the Formula One racing world. For starters, the Black Series is a 500 horsepower version of the AMG 6.3-liter V8 engine, with 0-60 mph acceleration of 4.1 seconds and an electronically limited
Top speed of 186 mph.
The new Black Series model can be easily identified by its carbon-fiber flared fenders that are filled with larger, staggered-width wheels and tires. New AMG forged aluminum wheels (9 x 19 front, 9.5 x 19 rear) are shod with Pirelli P Zero Corsa sports tires (265 / 30 R 19 front, 285 / 30 R 19 rear). Larger vented and perforated composite disc brakes can be seen through the AMG wheels; front discs are 14.2 inches in diameter, with 13.0-inch discs at the rear.
Also obvious from the outside is a new front apron with carbon cooling air intakes under the front bumper and lateral air outlets in the front fenders, which feeds extra air to a larger radiator and a second transmission oil cooler. Redesigned side skirts under the doors lead to its flared rear fenders and a new rear apron with carbon-fiber air diffuser fins.
High-performance parts from the F1 Safety Car include an AMG sports exhaust, a limited-slip rear differential and a separate oil cooler for the rear final drive, which uses a thermostatically controlled cooling fan to limit temperature peaks. On the trunk lid, a carbon-fiber spoiler airflow helps reduce aerodynamic lift forces at high speed.
G/O Media may get a commission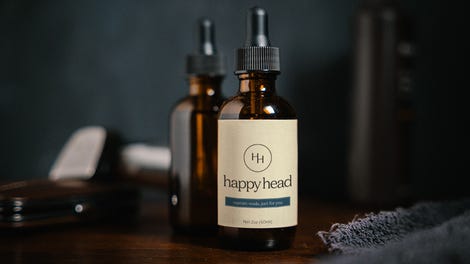 Black Series Features Adjustable Suspension
The chassis of the CLK63 AMG Black Series features adjustable suspension with new spring links, wheel carriers, thrust arms and camber and torque struts. For driving on the track, technicians can adjust the car's ride height and also the compression and rebound characteristics of the shock dampers, as well as camber and toe-in. An extra measure of chassis stiffness during hard cornering is provided by strut braces in the engine compartment and trunk. Additionally, its ASR traction control and ESP stability control systems are specially calibrated for the demands of more intense track driving.
More Power from the AMG V8
The Black Series engine comes with completely redesigned intake and exhaust systems. Larger intake ducts, a new AMG sport exhaust with full-length twin pipes and a recalibrated engine control unit provides even swifter throttle response, not to mention its 500-horsepower.
The Black Series model is powered by the first engine designed totally by AMG. One of the most powerful naturally aspirated production V8s ever, the new engine boasts a wealth of features derived from AMG's highly successful racing heritage. Built almost completely from a high-strength silicon-aluminum alloy, the 6.3-liter V8 features four valves per cylinder, variable valve timing, bucket followers (rather than rocker arms) and a variable intake manifold. The engine shares no parts with Mercedes-Benz V8 engines. A first for a production engine, the cylinder bores feature a twin-wire-arc-sprayed (TWAS) coating, a new process that results in impressively low friction and running surfaces that are twice as hard as conventional cast-iron cylinders.
Its seven-speed AMG SPEEDSHIFT transmission is coupled to a rear final drive that's about six percent "shorter" for more responsive acceleration. The automatic transmission has Manual and Sport driving programs (the comfort-oriented Comfort mode isn't included), and drivers can shift between the seven gears using aluminum shift paddles on the 14.1 inch DTM style leather steering wheel. In the Manual mode, shift times are about 20 percent faster than in Sport, with no automatic downshifting or upshifting under full load and kickdown. Only an upshift icon on the AMG main menu in the dash signals recommended gear changes.
A High-Performance Interior
The F1-inspired design and technology of the CLK63 AMG Black Series is carried through to its high-tech interior. This dedicated two-seater sports touring car not only dispenses with rear seats, but its bucket-type seats, rich carbon fiber interior trim and black headliner also underscore the purposeful look of a true race car. he new AMG front seats are covered in nappa leather with embroidered silver AMG logos.
Its new AMG sport steering wheel is more than a half inch (15 mm) smaller and comes with aluminum shift paddles. Carbon fiber trim on the center console and instrument cluster (also stamped with AMG logos), underscore the car's competition roots. A specially contoured Aluminum shift lever and a new engine "start-stop" button add further touches.
Related:
Surprise? New York Auto Show Mystery Mercedes AMG to be the CLK63 Black Series? [internal]