I'm losing my damn mind with all the Jeep Grand Cherokee ignorance in the film industry; this stops now.
I recently watched a movie called The Age of Adaline, a romantic drama (hey, don't judge) that I quite enjoyed until the very end when the motion picture made a critical error— one that made me audibly shriek, frantically cancel my Netflix account, and slam the lid on my laptop so hard I broke the screen.
As much as I don't want to talk about the horrors that happened on that fateful night as I viewed a romantic movie all by myself while eating three-day old pizza, I feel that it is my duty to make this world a better place. So here it goes:
The movie is about a young girl who never ages. She travels around and eventually falls in— you know what, who cares what it's about, you see this car right here behind Harrison Ford and Blake Lively? This is an early (2005 to 2007) third generation Grand Cherokee, also called the WK.
It appears multiple times throughout the movie, showcasing its hideous styling and rock-hard interior, both of which make it the worst generation Grand Cherokee ever built (you can thank Daimler for that).
G/O Media may get a commission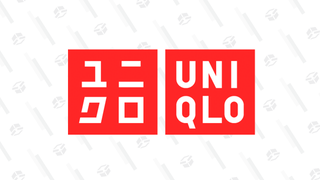 Year-round basics
Uniqlo Summer Sale
But then we get to the dramatic ending scene, where the character played by Blake Lively, Adaline, leaves a note for her lover and gets the heck out of dodge in her Saab.
Upon reading the note, Michiel Huisman walks out to the third-generation Jeep Grand Cherokee to drive after the girl of his dreams and save the day.
After he gets into the vehicle, the next scene shows Huisman's character turning the corner with his Jeep, only now it's turned into a damn fourth-gen! What the hell?
See these taillights? Now look up a couple of pictures and you'll see that on the third-gen Grand Cherokees, the taillights were vertical, not horizontal! They're not even remotely close to the same vehicles!
Such an egregious error in a major blockbuster is just unacceptable, but it happens far too often. Take the short film 405— sure, it isn't a high-budget film by any stretch (frankly, it's as low budget as they come)—but it was a big deal when it debuted on the internet way back in 2000.
Have a look at this clip below where an airplane lands onto a first-generation Jeep Grand Cherokee, also called a ZJ:
The car with an airplane on its roof is very obviously the same boxy vehicle "Maximum" Bob Lutz drove through a pane of glass in Cobo Hall for the very first Grand Cherokee's debut in 1992:
Now, wait a few frames, and what does that first-gen ZJ Grand Cherokee turn into?
Yes, that's a second generation Grand cherokee. You can tell by the door handles and rounder A-pillar. Plus, the color is completely different! What the hell is going on with these filmmakers?
OK, maybe the low-budget film gets a pass for such a blatant and pathetic oversight, but a movie with Harrison Ford and Blake Lively mixing up third and fourth gen Grand Cherokees?
This must stop. I can't live in a world that promotes such Jeep ignorance. It's tearing me apart.