According to Brooklyn-based Fiesta Movement agent Jake Bronstein, his Ford Fiesta was stolen. Worse, since DMV records don't show the car he can't file a report. UPDATE: Ford incites vigilantism, tweets out GPS location!
In case you were wondering, yes, that is Jake in the hipster uber-alles American flag white frame faux Ray Ban Wayfarers. There aren't any more details at this moment on the theft, just what we've been able to glean from his Fiesta Movement Twitter feed (which you can follow here). You had to imagine something like this was bound to happen, it's surprising how much attention the little cars get when you're out an about. We have to imagine the only thing on both Jake's and his Ford contacts mind right now is, appropriately, "Oh shit." Stay tuned for developments, or, you know, that Twitter thing works. (Hat tip to Phil!)
UPDATE: Minutes after Automobile magazine called Ford PR, their social media guru Scott Monty decides to "proactively" drop a tweet on it letting everyone know:

G/O Media may get a commission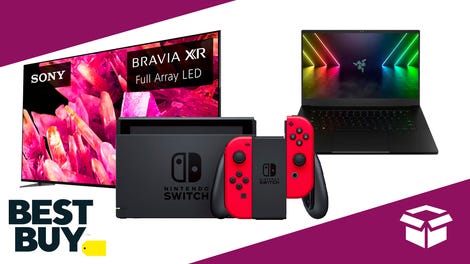 Three Day Sale!
Best Buy - 3-Day Sale
Well, actually, no, it didn't "have" to happen. But the hipster douchebag who got that fine piece of European hot hatch action really should have been parking it in a garage. But whatever. Scott's also now tweeting it's now "(GPS tracked) is on I-95 near Port Chester, CT." Oh good job Scott, why don't you try to get a bunch of people killed trying to intercept it. That information's best used by the Police not a bunch of vigilante twats. Else the next tweet from SMontykins will be "You knew it had to happen. First @FordFiesta from #fiestamovement causes someone to be killed." (—Ed.)
UPDATE #2: We've spared no cost and put together the following video depiction of what's currently just happened to the Ford Fiesta: