Good Morning! Welcome to The Morning Shift, your roundup of the auto news you crave, all in one place every weekday morning. Here are the important stories you need to know.
1st Gear: That Is Bad
The Era of the Big Recall continues with a big one from Fiat Chrysler over wiring harnesses on 1.05 million late model Ram trucks. The problem is the airbag could deploy when you don't want it to. And you really don't need that kind of trouble in your life, right? From FCA:
Investigation by FCA US discovered certain trucks may have steering-wheel wiring harnesses that wear because of contact with a spring. Such wear may cause a short-circuit that may lead to inadvertent driver-side air-bag deployment.

The Company is aware of two related injuries, but no accidents. An analysis of warranty data linked to steering-wheel wiring harnesses determined less than one percent of all such repairs involved inadvertent air-bag deployment.
The condition, which may be signaled by illumination of the air-bag warning light, relates to vehicles equipped with an Electronic Vehicle Information Center (EVIC) and may not be present in every vehicle subject to the recall. But FCA US will, at no charge to customers, inspect every affected vehicle and, as required, tie back its wiring harness and install protective caps on its air-bag retainer spring-ends.
The trucks in question are certain model-year 2012-2014 Ram 1500, 2500 and 3500 pickups and 3500, 4500 and 5500 Chassis Cabs, the company said. You'll get a recall notice in the mail, or go here or here to see if your truck is affected.
2nd Gear: The Volvo S90 Is The Ultimate Test
We peculiarly saw the upcoming Volvo S90 in Chinese-made diecast model form, but at the time we didn't know where it would be positioned in the marketplace. Now we do: it's Volvo's E-Class/5 Series fighter.
G/O Media may get a commission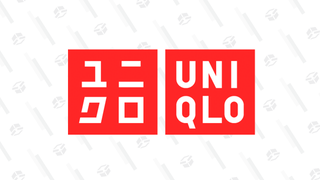 Year-round basics
Uniqlo Summer Sale
And it's a big deal, as Bloomberg reports:
With the new S90, Volvo is relying on Swedish design and reliability to offer an alternative to the BMW 5-Series, Mercedes-Benz E-Class and Audi A6 after the S80 failed to muster much of a challenge. Volvo sold about 12,500 S80s last year, while BMW delivered more than 373,000 5-Series cars.

Following the introduction of the XC90 sport utility vehicle this year, the S90 is the next step in Volvo's effort to boost annual sales 60 percent to 800,000 vehicles by 2020. The manufacturer is expecting that at least 80 percent of the sedan's buyers will be new to the brand, about double the rate on the XC90.

"The S90 is the ultimate test," Alain Visser, Volvo's sales chief, said at a briefing at the company's headquarters in Gothenburg. "Of all the cars we'll be launching in the next four years, from my point of view, the most challenging is the S90."
I will say Volvo was smart to drop the XC90 first because that's where the big sales are at. Still the S90 has tough competition.
3rd Gear: Audi Feels The Sting In China
I feel like The Morning Shift could be re-titled "Who Sucks In China Today?" lately. It's big news, which automakers are struggling in that country's economy and which ones are managing to stay afloat despite the chaos.
Audi's not doing great, especially compared to rivals BMW and Mercedes. Here's Reuters:
Audi (VOWG_p.DE) sold fewer cars in August than luxury rivals BMW and Mercedes-Benz as Volkswagen's flagship brand has been harder hit by falling demand in China than its German peers.

[...] Chinese deliveries at Audi, which leads the premium segment in the world's largest auto market, fell for a fourth month but the decline eased to 4.1 percent from 12.5 percent in July.
4th Gear: UAW Could Do A Baby Strike Against GM
As negotiations between the automakers and the United Auto Workers union continue, The Detroit News weighs in on the possibility of a strike against General Motors, albeit a very small one, if things don't go the UAW's way at first:
The UAW typically selects a lead company to first finalize a contract and the other two automakers have their contracts extended. The two companies' new contracts are based on the outcome of the first agreement.

Buckingham believes there's a strong chance one of the companies this year will go on strike after the contract expires.

"We believe there is greater than a 50 percent chance of a punitive strike that is short term in nature," the Buckingham Research report said.

Buckingham says a strike is most likely to occur at a truck plant, given the high profitability trucks and SUVs bring the automakers. It suggests large truck and SUV plants such as GM's Fort Wayne Assembly Plant in Indiana and Arlington Assembly Plant in Texas, or Ford's Louisville Assembly in Kentucky or its Kentucky Truck Assembly Plant — also in Louisville — may be most vulnerable.
5th Gear: Musk To Nuke Mars, Maybe

Who says Tesla/SpaceX's Elon Musk can't marry his super-villain image with his plans for space exploration? Here's what he had to say on Colbert last night, from Bloomberg:
Musk mused about space travel and options for colonizing Mars in the second episode of "The Late Show With Stephen Colbert" which began airing late Wednesday. Calling Mars "inhospitable" and "a fixer-upper," he suggested it could be warmed to become more Earth-like, either slowly by releasing greenhouse gases into the atmosphere or more quickly by dropping thermonuclear weapons over the planet's poles.

"That's what a super-villain does," said Colbert. "Superman doesn't say 'We'll drop thermonuclear bombs.' That's Lex Luthor, man."
Mars — it's a fixer-upper!
Reverse: What A Crappy First
Neutral: How Does Volvo Take On The Germans?
Cadillac is trying and their sales haven't been great so far, but they've made it clear it's a long game. What can Volvo do to get ahead? Can they, or do ze Germans have that segment on lockdown?
---
Contact the author at patrick@jalopnik.com.