Good Morning! Welcome to The Morning Shift, your roundup of the auto news you crave, all in one place every weekday morning. Here are the important stories you need to know.
1st Gear: Yes This Again
Despite being rebuffed last year by General Motors (and ridiculed for it), Fiat Chrysler is still looking for a larger company to partner with. While the company is doing decent right now thanks to Jeep and Ram sales tied to cheap gas, it faces some real troubles down the line, especially where things like cost overruns, alternative powertrains and autonomous technology are concerned.
The solution is to merge! So sayeth chairman John Elkann, claiming the cost savings could total $10 billion a year or more. Via Bloomberg:
Even with developments like car sharing and self-driving vehicles, Fiat Chrysler's major competitors should consider the potential benefits of a merger because the bulk of their business through 2030 will remain selling cars to individuals, Elkann said in a letter to shareholders of Exor SpA, the investment company through which his family controls Fiat Chrysler.

The savings figure from combining "starts to become very interesting" when looked at over the long term, Elkann wrote. "But you need two to tango, and most of our competitors are busy with the great opportunities that technological disruption has to offer."

After calling off efforts to push General Motors Co. into a deal, Fiat Chrysler Chief Executive Officer Sergio Marchionne, 63, has made investment and restructuring through 2018 his final job at the company he's run since 2004. His most challenging goal will be to turn Fiat Chrysler's 5 billion euros in net industrial debt into a cash pile of at least 4 billion euros.

Marchionne, who formed the company by combining Italian vehicle maker Fiat with U.S. counterpart Chrysler, contends that the expansion program will put the manufacturer in a better position to strike a deal down the line. Elkann's letter reinforced Marchionne's contention that the auto industry should consolidate further to cope with rising development costs.
G/O Media may get a commission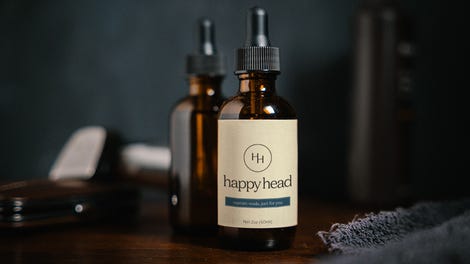 Marchionne, for his part, said he eyes Toyota, Ford or Volkswagen as potential merger partners.
2nd Gear: Ferrari's Identity Crisis?
Also on the subject of Fiat Chrysler: it turns out the world's most famous maker of high-end sports cars is struggling somewhat since its initial public offering last year. Bloomberg said Ferrari's strategy was to position itself less as a car company and more of a luxury brand; that hasn't turned out so well.
Skepticism over the company's prospects has caused the stock to tumble about 20 percent since its October listing. The new board of directors, loaded with luxury experts, must address the challenge of pouring resources into its bread-and-butter cars, maintaining the pricey presence in Formula 1 racing and extending the brand into more high-end products, all without the financial muscle of a strong parent company.

"Ferrari has an identity crisis," said Adam Wyden, founder of ADW Capital Partners in Washington, DC. "They told the world they are a luxury-good company so they should start behaving like Hermes or Loro Piana with their status-symbol supercars. It's not about selling T-shirts or caps" to racing fans.

Ferrari's sluggish start as an independent company coincides with a rough time for the luxury-goods industry. The terrorist attacks in Paris and Brussels deterred hard-spending tourists from Asia and the Middle East to major European cities, compounding already sagging demand in China. That's hurt the likes of LVMH, Burberry Group Plc and Prada SpA, the worst-performing major luxury stock over the past three years, with its shares down by 29 percent.
And also:
"Ferrari's current retail product line is very far away from the business of LVMH, Hermes and Richemont," Thomas Besson, an analyst at Kepler Cheuvreux, said in an April 8 note. "We don't immediately see other ways to expand the revenue stream from licensing and branding activities and look forward to a potential complete review of these activities."
But Ferrari-branded clothing is always so tasteful!
3rd Gear: Learning From The Airlines
In this post-General Motors ignition switch and Takata airbag crisis world, America's auto safety regulator, the National Highway Traffic Safety Administration, is showing a lot more teeth than it used to. And its head Mark Rosekind says he'd like to see a more proactive safety culture in the car industry, much like he says the airline industry has.
That's why he's throwing a big summit in Washington D.C. for the two next week to share ideas, reports Automotive News:
U.S. aviation officials and senior executives from U.S. airlines such as Delta and United will discuss data sharing and other collaborative efforts between the aviation industry and government that have contributed to an 83 percent decline in commercial airline fatalities from 1998 to 2008, according to the invitation, which was sent to representatives of automakers.

"The FAA and aviation industry have been tremendously successful reducing commercial aviation fatalities," Rosekind said in a statement. "We are convening this cross-industry and cross-agency forum because we believe that the best practices will apply" to the auto industry.
4th Gear: Volkswagen Sales Decline, BUT!
It wasn't as bad as the month before! Via Reuters:
Volkswagen (VOWG_p.DE) brand sales kept falling in March as the carmaker struggles to overcome its diesel emissions scandal, though the pace of the slowdown eased compared with February.

Global deliveries of Volkswagen's (VW) biggest autos division declined 2.7 percent, the 16th drop in the past 18 months, extending the fall in first-quarter sales to 1.3 percent or 1.46 million cars, Europe's largest automaker said on Friday.

The decline last month was less severe than a 4.7 percent fall in February, but contrasted with a 5.7 percent rise in total car sales by all brands in Europe in March..
5th Gear: Toyota Chairman Pushes For Hydrogen
While the rest of the automotive world seems largely ambivalent about hydrogen power, the Japanese automakers—Toyota in particular—stress that it is the future. At the SAE World Congress in Detroit, Toyota Chairman Takeshi Uchiyamada pushed for his hydrogen vision. Via The Detroit Free Press:
On Thursday, Uchiyamada used a keynote speech before several hundred engineers at SAE World Congress at Cobo Center in Detroit to tout the potential of hydrogen powered cars but also to warn the industry that the lack of an adequate refueling infrastructure is holding back progress.

"Toyota firmly believes the benefits of a hydrogen society are enormous for a healthy global environment," Uchiyamada said, according to a copy of his remarks provided to the Free Press. "That is why we are playing a leading role in bringing together automakers, energy companies, government agencies and others to help build the required refueling infrastructure."

Last year, Toyota announced that it is freely sharing more than 5,600 patents related to fuel cell technology to encourage development. The Mirai has a range of 300 miles, can be refueled in three minutes and produces zero emissions.
Reverse: Going Down With The Ship
Neutral: Is Ferrari On The Right Path?
Ferrari vowed to become a "fully-fledged luxury brand" that sustains itself heavily on merchandise. But it's hard to expand beyond the car biz, as that Bloomberg story notes. How does Ferrari thrive?