Good Morning! Welcome to The Morning Shift, your roundup of the auto news you crave, all in one place every weekday morning. Here are the important stories you need to know.
1st Gear: Fiat Chrysler Keeping An Open Mind
Despite benefitting from surging SUV and truck sales, and the sweet insanity of the Hellcat, Fiat Chrysler is an automaker headed for trouble. Namely a cash crunch, lagging sales in China, being behind on hybrid and electric tech, and more. For these reasons and more, FCA sought a merger with General Motors last year, only to be rebuffed (and ridiculed) for it.
That didn't go anywhere, but Reuters today reports FCA is "talking with many players outside the car sector about possible collaboration."
Car technology has become a prime area of interest for Silicon Valley companies including Alphabet Inc's (GOOGL.O) Google, which has built a prototype self-driving car, and Apple Inc (AAPL.O), which Marchionne said earlier this month should collaborate with carmakers to make a vehicle rather than trying to go it alone.

The growing use of computing power in vehicles is providing technology companies and automakers with new business opportunities - and increasingly making them rivals.

"We have parallel conversations with many players who are outside the auto sector at the moment," Marchionne said at an impromptu press conference after an industry event here.

"We can't go into these discussions with a precise idea of what FCA wants. We're learning, just as they are learning," he said. "And the solution will be a shared solution and developed together with them, not developed by us alone."
G/O Media may get a commission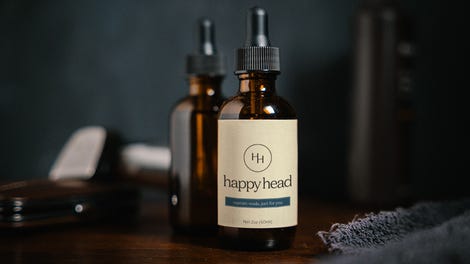 FCA certainly wouldn't be the only car company to partner with a tech company. Look at what GM is doing with Lyft and other startups. But as the story notes, FCA passed on a chance to team up with PSA Peugeot Citroen, probably because it didn't give much of an edge in China.
2nd Gear: The Master Plan
In case you didn't know, the Tesla Model 3 gets unveiled tonight at a special event in California. It's a car no one cares about that we're only covering out of bias. (Yes, that was sarcasm.)
Few details have leaked out so far, but the car is an important one because its "mainstream" pricing, starting about on par with the average new car price before incentives, will test Tesla's ability to deliver on a large scale. This is very much a make-or-break vehicle for the company. More on why it matters from Bloomberg:
It's a new vehicle platform, giving Tesla the flexibility to add new bodies with relative ease. The company has said the Model 3 will include a sedan and will also be the basis for a crossover sport utility vehicle. Chief Executive Officer Elon Musk has also talked about his desire to build a pickup at some point.

Sam Jaffe, an analyst at Cairn Energy Research Advisors, predicts in a report for clients on Wednesday that the Model 3 will have a 65 kilowatt-hour battery pack and a range per charge of about 225 miles (362 kilometers). Measured as kilowatt hours per kilogram or liter, the "energy density" of a battery determines range: The more watt hours, the more miles a vehicle can travel on a charge. High energy density at low cost is the holy grail of the battery industry, and Jaffe said he expects the new cells in the Model 3 will have roughly 35 percent more energy than each cell in Tesla's Model S and Model X.

Jaffe also said car sharing will become a significant part of Tesla's business model in the coming years, in part because of autonomous driving features like "summon mode," which lets the car on its own travel at low speed from a parking spot to it owner. If that ability could be expanded to entire neighborhoods, a fleet vehicle could hover nearby and be sent on demand.
More to come. Hopefully it looks decent.
3rd Gear: Dealers May Actually Sue Volkswagen
As Dieselgate chugs along with no solution in sight, Volkswagen's dealers are bleeding cash. It's bad enough that they're considering a class action lawsuit against the automaker, reports Automotive News. New York attorney Leonard Bellavia says he already has a complaint drafted.
Rumors of a dealer class action against Volkswagen have swirled for months, but Bellavia's draft lawsuit is the clearest sign yet of how VW's beleaguered dealers may choose to press their grievances with the factory.

It also puts pressure on Volkswagen to offer a reparations package generous enough to assuage dealers, some of whom, VW's dealer council said in a Tuesday memo, "have reached a breaking point and feel that pursuing a legal course is the only option."

In the memo, the dealer council urged calm until more could be learned.

"We are confident, based on our interactions at the highest levels of Volkswagen AG, that they will open a dialogue on this topic once they settle on a fix with the EPA," the council's memo said. "We believe that in order to make an informed decision on if we want to bring this to a new level, we should at least know what that offer is in order to decide if it is in the best interest of our dealer network to do so."
4th Gear: Buick Stays The Course
Believe it or not, Buick seems to be doing quite well at the moment in terms of sales, and it's launching four new or updated cars soon. Sales are up 20 percent this year, and that means Buick's marketing tagline is sticking around. Via The Detroit Free Press:
Buick is gearing up for a big marketing blitz as it prepares to launch four new or redesigned models, but don't expect the brand to back away from its self-deprecating campaign that shows people asking "Is that a Buick?"

Buick is in the middle of launching its Cascada midsize convertible and is working on new ads for the Envision midsize crossover that goes on sale this summer as well as for a redesigned LaCrosse full-size sedan this summer and its new Encore this fall.

Tony DiSalle, Buick's vice president of marketing, said the automaker's marketing campaign will evolve and change as it launches those new models.

Preserving the "Is that a Buick?" tagline is key because the campaign, which is nearly ubiquitous on weekends during college sporting events, is breaking through the advertising clutter and helping to redefine Buick, DiSalle said. Launched in the fall of 2014, the campaign has won awards from Nielsen for its effectiveness and has been praised for its honesty about the perception of the brand.
5th Gear: Michigan Is Ideal For Autonomous Car Testing
You know what self-driving cars can't handle yet? Bad weather and bad roads. That's why one U.S. senator from Michigan is lobbying hard to get $4 billion in federal funding for autonomous cars in his home state. Via The Detroit News:
Snow and ice in April. Gritty factories. Potholes. These things that make Detroit proverbially unattractive make it the perfect place for a future automotive industry centered on semi-autonomous — and eventually fully driverless — vehicles.

There's a competition brewing between Detroit and Silicon Valley for the auto industry 2.0, which seems to rest on the vague new-age notion of "mobility," connectivity, and the Internet of Things.

That new industry requires everything Michigan offers: engineers to design the vehicles, factories to build them in, and access to world-class testing, research and development in a locale with all kinds of inclement weather.

The state even has Willow Run Airport, a 335-acre site ripe for being developed into an unmatched testing track, the American Center for Mobility, for the cars of tomorrow.

"That facility has so many competitive advantages," U.S. Sen. Gary Peters told me.

Reverse: All American
Neutral: Where's The Best Place To Test Autonomous Cars?
Sunny Southern California isn't going to cut it for long.