Good morning! Welcome to The Morning Shift, your roundup of the auto news you crave, all in one place every weekday morning. Here are the important stories you need to know.
1st Gear: But It Doesn't Sound Like A Ton Of Money
Fiat Chrysler Automobiles is joining Tesla, and is becoming the second automaker to offer bounties to hackers that identify security flaws in its vehicles, according to Automotive News. But before you start thinking that you're going to go all Boba or Dog on this one, drowning in nothing but bounty riches, just look at FCA's asking price:
FCA said today that it will pay bounties of between $150 and $1,500 to reward hackers who notify the company of security vulnerabilities through a program on bugcrowd.com.

Tesla, on the other hand, will pay up to $10,000 to hackers that discover security flaws. $1,500, by comparison, seems relatively paltry, and possibly not worth the effort. Dodging the critical media coverage alone when someone figures out how to lob your cat's head off remotely with the sunroof is surely worth more than $1,500.
I think. I'm not a hacker. I swear.
2nd Gear: Car Sales Will Be Down In 2016
Assuming there's not some major life-changing event for all of us that induces everyone to suddenly run out and buy a car today, of course. From Bloomberg:
U.S. sales of cars and light trucks this year will fall short of 2015's record in the first annual decline in seven years, LMC Automotive said in a revised estimate that cites "recent plateauing" of deliveries and "growing economic and political risk."

The research firm cut its outlook to 17.4 million vehicles from 17.7 million in a report released Tuesday. The new estimate is about 40,000 fewer than last year's record, LMC said. The firm also reduced its annual projections for each year through 2023.

G/O Media may get a commission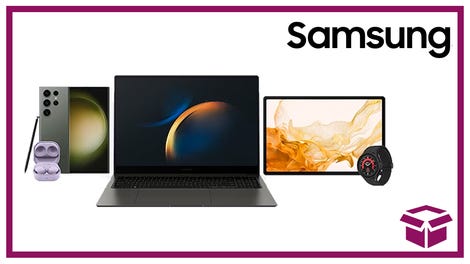 24 hour deals
Discover Samsung - Daily Deal
And a loss of only 40,000 vehicle sales, in the grand scheme of things, doesn't sound too terrible. That's only a .02 percent difference. So maybe we don't all need to go out and buy cars? Only 40,000 of us need to, really.
3rd Gear: Tesla Won't Disable Autopilot
Tesla won't disable its semi-autonomous Autopilot system, company CEO Elon Musk told the Wall Street Journal in the wake of a spate of highly public incidents involving the system, one of which was fatal. That shouldn't surprise you.
4th Gear: A Supplier Bankruptcy Could Mess Up All Of GM
Clark-Cutler-McDermott Co., a supplier of a lot of random car parts like dash insulators and wheelhouse liners filed for Chapter 11 bankruptcy (that's the re-organization kind, not the liquidation kind) last week, and it could completely screw up GM, AN reports. CCM is the only supplier of those parts to GM, and GM makes up 80 percent of CCM's business. GM doesn't have a parts inventory for CCM items, either, because of its just-in-time manufacturing system. If CCM stops making parts for just a little while, GM might have to shut down production lines entirely. So now, it's scrambling:
GM is requesting relief from the U.S. Bankruptcy Court District of Massachusetts, Eastern Division so that the automaker may take immediate possession of equipment, tooling and finished inventory.

If GM is allowed to take over CCM's stuff, it should be fine. If it doesn't, it'll be in a big expensive mess.
5th Gear: Jaguar Land Rover To Test More Than 100 Autonomous Cars By 2020
JLR is going to test more than 100 autonomous cars, on British roads only, by 2020, Reuters reports. With other carmakers optimistically hoping to get autonomous cars out to dealers by then, that seems a bit slow.
Reverse: Henry Ford II Fires Lee Iacocca
On this day in 1978, Ford Motor Company chairman Henry Ford II fires Lee Iacocca as Ford's president, ending years of tension between the two men... Ford called Iacocca into his office shortly before 3 pm on July 13, 1978 and let him go, telling him "Sometimes you just don't like somebody."
Neutral: What's A Fair Price For A Hack?
Seriously, how much should FCA be paying if someone finds out how to blow up your car from their phone? What about if they just figure out how to re-program your radio presets?