We've covered the big tuning boys — Hennessey and Lingenfelter. Next up? The Fesler-Moss Limited Edition 2010 Camaro SS complete with custom body work and a built-to-order engine package even including the ZR1s LS9!
G/O Media may get a commission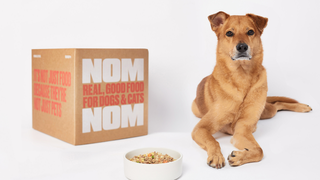 Chris Fesler and Jon Moss (of GM Performance fame) teamed up to create this custom limited edition 2010 Camaro SS for the mesh-wife-beater-wearing, previously-Monte-Carlo-Dale-Earnhardt-Intimidator-Edition-driving, family-franchise-starting crowd. They'll build your Camaro with a custom body kit with molded rear lip spoiler (how they do that is anybody's guess) and any LS-series engine that's currently on offer including the venerable supercharged LS9 from the Corvette ZR1. Take that Hennessey! Production is scheduled to start...well, now, and delivery to begin soon after.
Fesler-Moss Press Release

After months of design and calibration Chris Fesler and Jon Moss have teamed up to offer Chevy lovers with their version of the ultimate 2010 Camaro. The Chevrolet Camaro will forever be known as America's original muscle car. Chris Fesler and Jon Moss have expanded on that principle to create the Fesler-Moss Edition 2010 Camaro. The new Fesler-Moss Limited Edition 2010 Camaro is scheduled for release in late April 2009 and will be shipping soon after that. Built with similar historic features that have been prevalent throughout the Camaro's bloodline, the Fesler-Moss Camaro stays true to the original Camaro lines, performance, handling and most important, horsepower. Some features include;

• GM Performance LS-3, LS-7, LS-9 and LSX engines,
• 6 speed or built 4L65E transmission,
• Fesler-Moss braned Magnuson Supercharger,
• Fesler-Moss 3 piece billet wheels,
• Goodyear tires,
• Racing suspension,
• Upgraded rear end,
• Body upgrades,
• Paddle shifter by Mastershift,
• Performance brake upgrade,
• Larger exhaust upgrade,
• Sound system upgrade,
• Color matched interior
• Street legal in all 50 states
• Several different paint options
[via Fesler-Moss]