After threatening to quit Formula One, Ferrari brought Alfa Romeo back to sport for the first time in 30 years on its Sauber team. That's like adopting a puppy together after threatening to end things with a significant other, but Ferrari wants everyone to know that it is still really, very serious about what it said.

F1's new owners are all about change since taking over a year ago, including a potential overhaul of the series' current rules and engine regulations. F1 wants to make things cheaper and louder when it introduces new engine rules for the 2021 season, and one of the ways to do that is by limiting design parameters—something F1 has typically given individual teams a lot of freedom with.
Ferrari and Fiat Chrysler CEO Sergio Marchionne doesn't like that. He said in November that he wouldn't support the rules if they diminished the importance of powertrain uniqueness between manufacturers, and that he wouldn't want to play anymore if F1 became "an unrecognizable sandbox" from its current form.
Nothing has changed in Marchionne's mind, even if Ferrari brought in Alfa Romeo as a Sauber team partner—Autosport reports that he said the agreement purposely goes through 2020, "just in case Ferrari is not in F1" the next year. The next year is when those new rules would take over. From Autosport:
"This possibility is serious [that Ferrari may not be in F1 in 2021]. The differences are not small, but [F1 CEO] Chase [Carey] and I share the belief that we should find a meeting point for the good of the sport.


"We have been very clear on the points that Ferrari cannot give up: the importance of the development of technology is essential for us. We cannot make the cars equal to the point that they can no longer be recognisable on the technological front.

"The heart of Ferrari is technical development. If the direction is not this, then Ferrari will find other contexts to demonstrate its skill on track ..."
G/O Media may get a commission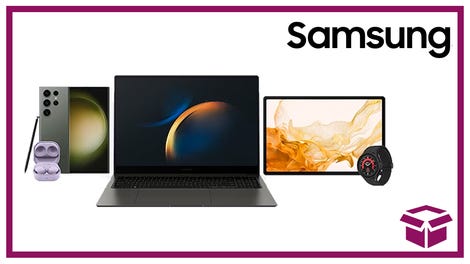 24 hour deals
Discover Samsung - Daily Deal
Marchionne also isn't too thrilled about the potential for a budget cap on teams, which could help to level out the field and keep one or two teams from running away with a season due to having the best recent technical developments. We saw it with both Ferrari and the usual suspect, the Mercedes F1 team, this year.
Here's what Marchionne said about a budget cap, which, according to Autosport, he thinks can't be policed. From the story:
"I'm the first to want to reduce expenses, because it is a sport that knows no bounds," he said.

"But trying to manage a budget cap is almost impossible.
It's hard to believe that Marchionne would want lower expenses, considering that Ferrari's flagship team is one of the biggest spenders in the series. In 2013, Ferrari spent $470 million on its F1 efforts—the highest of all teams. The lowest-budget team that year spent $44 million to run. Ferrari also gets a big chunk of the F1 revenue that gets distributed to teams under the current rules.
But don't think Ferrari's repeatedly high investments in F1 will keep it loyal. If Ferrari doesn't like how the future looks with F1's new owners, the company will be right on out of there. It'll also take the puppy, because it can.