This, right here, is a very rare Ferrari. It's also a very dirty Ferrari. Its status as a running, driving automobile has likely been questionable for several decades, but it's expected to sell for more than $2 million at auction next month.
The car above is a road-going 1969 Ferrari 365 GTB/4 Daytona Berlinetta Alloy by Scaglietti, to be exact, the only one of its kind. And despite decaying in a barn for nearly 40 years to the point that it looks like there are sea barnacles on the exhaust, its, er, authenticity is being played up to the max on the auction block.
Because, if you read the listing, you'll realize this isn't a Ferrari treasure that's been more neglected than most of the population's retirement savings over the past four decades. This car is a real treat, being "offered in complete 'barn-find' condition" that's "ideal for a fresh concours restoration or preservation class exhibition." It's almost like the car's neglecting fifth owner planned this all along.
The auction listing had a lot of things to say about the car, which has "clearly been in storage for a number of years." The auctioneers expect it to sell for between €1.4 million and €1.7 million, with the top end being around $2 million at current exchange rates. Here, read the flattering description for yourself:
While the various Japanese owners conducted a number of minor cosmetic modifications, 12653 remains remarkably authentic in many other ways. The interior in particular displays impressive originality, with good condition confirmed in the door panels, sun visors, interior rear-view mirror, seats, carpeting, gearshift knob and the headliner. ... When asked about the car, [Marque expert Marcel] Massini commented, 'What a super scarce Daytona barn find, the only remaining aluminium-bodied production GTB/4, sold new to Luciano Conti, a close friend of Commendatore Enzo Ferrari.'

Currently displaying 36,390 kilometres, which are believed to represent actual use, this rare 365 GTB/4 is an ideal acquisition for the consummate Ferrari enthusiast searching for absolutely the most unique example of any given model. It may be presented at preservation class venues or, for the collector prepared to underwrite a full restoration, chassis number 12653 offers an unprecedented opportunity to refurbish the only street-specified alloy Daytona.
G/O Media may get a commission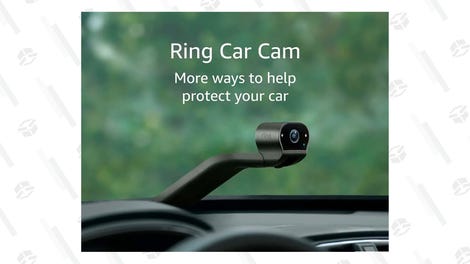 Really, all this car needs is a little elbow grease and a lot of love. Oh, and the money to buy it. With that, anything is possible.
But since its current condition looks like something from the scarier corners of Craigslist, we dreamed up what its listing would say over there:

Selling a 1969 Ferrari 365 GTB/4 Daytona Berlinetta Alloy by Scaglietti, in good condition. Five owners, only one like it. A little dirty, nothing a good wash and vacuum job can't fix. Kept inside when not driving. Minor rust spots, can be expected due to age. No repair jobs needed in the last four decades, solid Italian engineering. Parking brake holds on like a sonofabitch, been at it for 40 years now.

Asking $2 million OBO, no trades
Godspeed to the future restorer of this one-of-a-kind, rusted, slightly gross beauty. But with all of the cash reserves that person will have, a good-luck wish probably isn't necessary.