The FIA is investigating Fernando Alonso's horrific Formula One crash at the Australian Grand Prix after discovering that Alonso's carbon fiber seat broke in the incident, reports GrandPrix247. The seat broke at shoulder height after sustaining forces over 46G.

Alonso's McLaren-Honda rolled through a gravel trap after making contact with Esteban Gutiérrez's Haas car. Amazingly, according to Wheels24, Alonso said he had some sore ribs following the incident, but that's about it.

It's especially miraculous that Alonso walked away from this crash given that all of the safety gear on a modern race car works by keeping most of your body firmly in place within the car. If any part fails, it could result in your body flopping around within the driver cell. The more you move around within the car in a big incident like this, the more likely you'll be injured.

According to GrandPrix247, several reports including one from Italian newspaper Corriere della Sera have confirmed that the FIA is looking into the incident after FIA officials noticed the broken seat. Rear-facing slow-motion cameras were made mandatory on Formula One cars for this year, and those have already proven their worth in examining this crash.

G/O Media may get a commission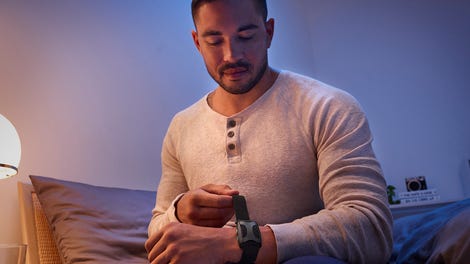 Alonso isn't the first Formula One driver to walk away from a high-G crash. For example, Autoblog reported that Robert Kubica walked away from an incredible 75G crash at the 2007 Montreal Grand Prix with nothing more than a slight concussion and a sprained ankle.
Formula One cars are built to incredible standards of crash protection, which is why the idea that any part of that system would fail triggers an immediate investigation.

The human body is also pretty amazing in what it can handle. According to this Gizmodo article on the effects of G-forces on the human body, a record of 83G over .04 seconds was set in the 1970s, with the Air Force volunteer walking away no worse for the wear.
Alonso will be racing this weekend at the Bahrain Grand Prix. However, McLaren confirmed to the BBC today that the team will use a spare chassis and a new power unit, as both were extensively damaged in the crash.