After years of speculation, indignities, close calls, almost-was moments and constant hope that he could accomplish what every racing fan in the world knew he was capable of, we accepted reality: Fernando Alonso is leaving Formula One. He's going to do something else; Indycar, maybe, or more of the World Endurance Championship, or perhaps spending more time with his cat.

The announcement of his retirement earlier this month was the culmination of 24 hours of hype, but to call it that is understating it. The future of Fernando has been under question since his departure from Ferrari. Since he'd joined them from McLaren. Fernando Alonso has moved in mysterious ways around the F1 grid, yet will exit the sport both immensely successful and a true talent. An icon, even.
In his 18-year Formula One career, from beginnings as a test driver at Benetton to his finale with McLaren, he switched teams five times. He moved from the then-extremely-successful Benetton to Minardi to gain a race seat in 2001, then from there to Renault for three seasons from 2003, where he took his two championships.
From Renault he went to a triumphantly disastrous year at Spygate-and-Lewis-Hamilton-filled McLaren and back to Renault in 2008 for yet more controversy with a teammate. After that, it was Ferrari in the wrong time and place for the horses to draw anything more than seemingly karmic retribution and then an ill-advised return to Woking to see out his final F1 years in a failing McLaren, much of it besieged by horrible Honda engines.
G/O Media may get a commission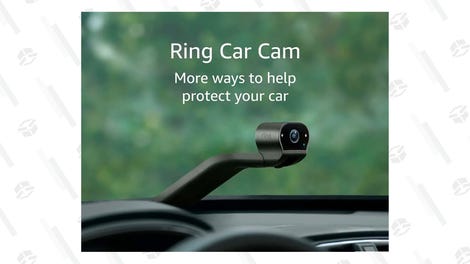 With him safely parked in midfield, Alonso is the driver most often complimented by his peers. Lewis Hamilton has said the sport "needs" his former McLaren frenemy in a competitive car, which it wouldn't be totally ungenerous to say he hasn't had since that first McLaren stint.

And the F1 media is seemingly in consensus—Alonso was the best driver on the grid in 2016, according to a poll of a majority of journalists. Even he, modestly, agrees that he is "'9.5' in all aspects" and "one of the best ever."

Therein lies Fernando, as a media personality. He is among the very best drivers, the most driven, the definition of the gladiatorial spirit all these 5'6", 125-pound dudes in fast cars are supposed to represent. Speed fueled by pride, rage and raw talent, a warrior king of a man compared to us mere mortals, confined to our compact crossovers and our minivans.
Alonso has a samurai tattoo on the back of his neck and down his spine. He got it in 2012, when he'd been out of the championship line for some time.
When he was winning it was all Oakley's sunglasses and board shorts, which is accountable for with age but also exactly where today's Kimoa king gets his own line in both from. Samurai is one thing, but Fernando Alonso has never had any kind of chill.
There's No Regrets
His career is littered with incidents it should have been impossible to survive. Spygate—the incident at McLaren officially known as the more gentle 2007 Formula One espionage controversy—was apologized for by Ron Dennis and Lewis, and discovered just after Fernando had fled the nest but firmly implicating him in secrets stolen from Ferrari.
Then there was Crashgate or, if we are to be formal about it, the Renault Formula One crash controversy. There, Flavio Briatore compelled a then-22-year-old Nelson Piquet Jr. to deliberately crash at the 2008 Singapore Grand Prix, in order to improve Alonso's championship chances. One driver had his career totally ruined, exiled to NASCAR midway through the following season and disgraced the FIA until he took Briatore and Renault to court. It wasn't, needless to say, Fernando.

And the final really famous controversy comes later, again rather more associated with his then-teammate that him. During the period where team orders were banned in F1, Ferrari engineer Rob Smedley famously sent the apologetic message "Fernando is faster than you" to Felipe Massa, asking him to let Alonso go ahead.
Arguably, all three incidents were more to do with the teams than Fernando himself. But drivers have had their careers destroyed for less—the last person to square up to Fernando Alonso and win was Lewis Hamilton and even then it was to a flat draw in a title loss, Kimi Raikkonen pipping them both by one point.
Fernando has recently complained about that his radio messages are overplayed and over exaggerated by the F1 broadcasts, calling them "private." He's always been rather guarded in the way he talks to the press—anyone who's transcribed a long recording of his media pen interviews will know he repeats the same thing multiple times, only changing when he gets bored or thinks of a new flair to it.
So of course he's annoyed about the radio messages, moments where he's less cautious becoming quotable. When they're reflecting poorly on him, like recent times its seemed he's asked to retire the car. He never expressed the same annoyance about memorably calling the Honda power unit a "GP2 engine."
Fernando is a politician, because all F1 drivers have to be politicians. Caught between sponsors, manufacturers, fans and the sport itself, they have to apply the same minutiae leveraging that might optimize a car's setup to securing their position. It's the Game of Thrones writ large and like an overgrown Tyrion, Fernando's latter-day career has seen him absolutely the god of tires and whine.
Young and Full of Life
Latter-day Fernando is indebted to his past, though; had his early rise not led to two world championships then all the speculation in the world about where he'd be in age-peer Kimi Raikkonen's seat now wouldn't see him called the best on the grid.
Before Alonso, there was no F1 in Spain. Not in the sense there were no champions, butin the sense it wasn't even on the telly live until 2003, his mum and dad watching re-runs to see his early races. Spain, full of free-flowing, high-speed motorcycle tracks, is obsessed with MotoGP but four-wheel racing took longer to take a significant hold.
Not so for Fernando Alonso, who barged his way into the sport after claiming a kart built by his father, and which his older sister showed little interest in. The odd mix of relentless dominance, assuming a place surely destined for him at the inception of his career, and an outsider's frustration with the intricate politics of maybe the most internationally and economically entangled sport, has been a staple of his attitude ever since he first moved to Oxford to join Renault, speaking no English.
In an FIA press conference years later, he gave one of the sweeter quotes of his career, "My English is not very good, but in 2001 it was zero English. It was not an easy time. The supermarket was not easy." It's the sort of odd omission he occasionally makes, seeming more vulnerable than usual.

(He is also, if I'm totally honest, curiously obsessed with supermarkets - he's said he's not in F1 for the competition, which he could get "racing [his] mother to the supermarket" but importantly, that he'd rather drive for McLaren than actually be in his local supermarket; a fine balance.)
Like many insights into Fernando's thought processes external to F1, it's oddly vulnerable. The idea of a soon-to-become double World Champion struggling to understand British cheese is some value of 'adorable' but also presumably a challenge of his own creation by refusing to concede he needed help.
Fernando approaches the incomprehensible by not needing an explanation. Whether that will come and bite him later is the history of his career, the rainbow of race suit sponsors strewn across the museum at his karting track, where 300 pieces of Alonso's racing life are displayed.
It is a particular kind of thing, if not vanity then an urgent need to make yourself understood in the way you want to be, to create a museum to a career still ongoing.
For Liberty
Alonso made that museum a few years ago, during his return to McLaren. You might see it as a tacit declaration that the narrative of his career was written; he could draw conclusions about the display, just the shiniest objects left to pick.
You could also assume it was a desperation for a legacy, as his on-track record lived in that rather than extending it. He's subsequently augmented his Spanish karting school with an esports team and a vast extension into China. Sound investments, possibly, but so was Nico Rosberg's real estate portfolio, without any of the sporting risk.
Alonso has spent 18 years railing against his constraints, in Formula One. All his victories have been furious, borderline-pyrrhic in the way they burnt his bridges.
After his second world title he moved from Renault to McLaren, in search of more silverware. At the time, he was Formula One's youngest double champion (he'd be trumped by Sebastian Vettel a few years later) and in a lot of the discussion about exactly what kind of cursed object Alonso is, the decision to leave is seen as some sort of Sliding Doors moment.
In an interview with Renault at the time he said, of the feeling of winning the title, "At first, just like last year, I was numb, I couldn't really understand properly what was happening. But with every day that goes by, I am a little bit prouder of what I have achieved with the Renault team. And as the years go on, I am sure it will grow a little bit more. To win the world championship is the ultimate in my sport, it is a fantastic feeling."
He wouldn't feel it again. Whether the pride in the two he won did increase over the years, the respect for them certainly did. Alonso is now an elder statesman of Formula One now and allowed to do whatever he likes.
When Liberty Media purchased the sport last year, changes were quickly afoot. McLaren's boss, Zak Brown, is a significant player in the group's media interests—which account for a vast majority of European motorsport publications—and certainly more-than-a-little to do with Fernando's cementation as an icon.

From letting him memorably drive the Indy 500 rather than the Monaco Grand Prix to featuring Kimoa, his surf brand, as a prominent sponsor it has become increasingly clear that McLaren is the Alonso show. A star attraction there must be no small panic about replacing, next year.
Fernando has been a star of the F1 world for a long time, from being the star of increasingly weird adverts to the walls of blue-and-yellow merchandise at any trackside. F1's world has been shrinking, however and Liberty Media seemed to pick him as a standout star for them wherever he went, whether it was IndyCar ambassador last season or throwing a sop to misty-eyed Europeans with a Le Mans win this year.
His final years in F1 have been riddled with ignominy, from trundling round at the back of the field to watching former enemies who could have only dreamt of twice-beating Schumacher at his prime scrap for the titles. Alonso's exit has all the elegance of a lot of his career—announced with great sentiment ahead of a WEC race weekend where his car was excluded for technical infringements.
But he goes out an icon, an infuriating, furious one without a diplomatic bone in his highly-conditioned body, even if half of what he's iconic for is disastrous, its shaded by the glare of the achievement of surviving himself.
Like the song, he sticks in your head.