The wife of a former United Auto Workers vice president and Fiat Chrysler's former labor relations chief illegally funneled $1.2 million to union officials for mortgage payments, jewelry and furniture, the feds alleged in an indictment on Wednesday.
Al Iacobelli, FCA's former vice president of employee relations, was charged with taking part in a multi-year conspiracy to pay and deliver prohibited money to union officials, including General Holiefield, who died in March 2015. Monica Morgan was hit with charges for allegedly violating the Labor Management Relations Act for conspiring with Iacobelli.
"Today's indictment exposes a disturbing criminal collaboration that was ongoing for years between high ranking officials of FCA and the UAW," said David P. Gelios, special agent in charge of the FBI's Detroit division, in a statement.
The collaboration ran from 2009 to 2014, according to the 42-page indictment (which you can view below). The indictment says Iacobelli diverted over $1 million in funds from the UAW-Chrysler National Training Center—a facility in Detroit to train and educate workers—to pay for a myriad of goods, including:
$315,000 for a Ferrari 458 Spider automobile
leasing a private jet
two limited edition Mont Blanc pens, spending $37,500 for each
a pool
hundreds of thousands of dollars in home improvements
hundreds of thousands of dollars in personal credit card expenses
Morgan was charged with using a photo company, among others, to conceal payments from Iacobelli and others, while also failing to report the income she received. She received $262,219 to pay off a mortgage on her residence in suburban Detroit, according to the feds.
G/O Media may get a commission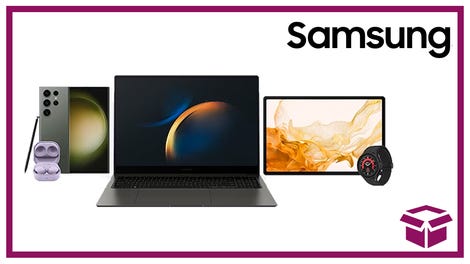 24 hour deals
Discover Samsung - Daily Deal
Iacobelli served as the senior official for the automaker to handle negotiations with the UAW. He was FCA's lead representative for labor relations, as well, but his tenure ended in the middle of 2015, when he abruptly resigned from the company ahead of contract negotiations.
The indictment offers a number of specific examples where funds were allegedly misused. In May 2011, for instance, a financial analyst at FCA sent an email to Iacobelli, along with several unnamed officials at the automaker, saying the UAW had made arrangements for Morgan to fly first class from Detroit to San Diego, the indictment says.
On the same day, Iacobelli emailed the financial analyst and said: "wouldn't put this in writing," according to the indictment. "No worries, we can cover."
An unnamed Fiat official—designated in the indictment as FCA-11—later emailed the financial analyst "Okay. Next time just tell us about it verbally."
In 2012, Iacobelli—while representing FCA—allegedly encouraged Holiefield and other UAW officials to use credit cards maintained by the Fiat National Training Center. The feds go on to cite several unnamed FCA officials and one unindicted analyst with the automaker.
FCA Financial Analyst Jerome Durden reported that he, Iacobelli, FCA-7, and FCA-11 created a liberal spending policy for the [National Training Center] credit cards as part of their effort to keep the senior members of the UAW Chrysler Department "fat, dumb and happy."
An unnamed FCA employee later instructed Durden in February 2012 to hide the National Training Center expenditures for the UAW, saying the expenditures could "raise eyebrows," according to the complaint.
Turns out, that concern might have been valid. It just took five years to come to light.
We've reached out to Fiat Chrysler for comment, and will update when they respond.
Update, 3:20 p.m.: FCA sent along the following statement to Jalopnik:
FCA US and the UAW were the victims of malfeasance by certain of their respective employees that held roles at the National Training Center (NTC), an independent legal entity. These egregious acts were neither known to nor sanctioned by FCA US. Upon learning of possible malfeasance in June 2015, the Company investigated the matter and, as a result, Mr. Iacobelli and Mr. Durden were promptly separated from the Company upon FCA US obtaining credible evidence of wrongdoing. The Company has also worked with the UAW to implement governance, auditing and structural reforms to improve the accountability and transparency of the NTC.

FCA US has cooperated fully with the U.S. Attorney's office in its investigation of this matter. We remain committed to ensuring that the Company and its employees act in a manner consistent with high standards of legal compliance, ethics, integrity and quality.

The Company intends to pursue all potential legal remedies against Mr. Iacobelli and any other culpable parties. As the U.S. Attorney's investigation is ongoing, the Company cannot comment further.
Update, 9:30 p.m: In a statement Wednesday, the UAW said it wasn't aware of the allegations in the indictment, according to The Associated Press.
UAW president Dennis Williams said the allegations "dishonored the union and the values we have upheld for more than 80 years."