This is The Morning Shift, our one-stop daily roundup of all the auto news that's actually important — all in one place every weekday morning. Or, you could spend all day waiting for other sites to parse it out to you one story at a time. Isn't your time more important?
1st Gear: Spies In Ford?
Big scoop from The Detroit News today: A recently fired Ford employee is under investigation by the FBI for allegedly placing listening devices in the Ford offices. The FBI went to the Ford's offices on July 11th where they found listening devices and seized computers as well as financial records.
G/O Media may get a commission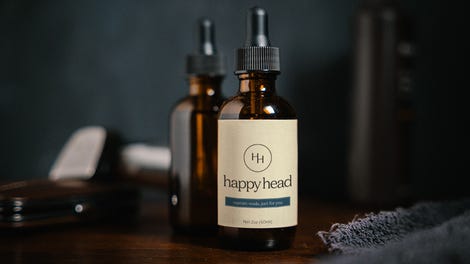 This comes on the heels of a visit to Sharon Leach's home on June 20th. Sharon is the longtime Ford engineer that was recently let go, and is now at the center of this listening device scandal. Ford security was apparently concerned that Leach was stealing trade secrets from the hidden audio recorders in the Dearborn headquarters.
A search occurred instead of a subpoena because in cases of alleged industrial espionage, it's possible that the recording devices that are requested could be erased before they ever get to the FBI, as this is frequently more than a one person act.
Leach has declined to comment.
2nd Gear: A Franco-Italian Alliance?
As Jeremy Clarkson has said in the past, "When the French and Italians come together to do COOKING, thats' great, but when they come together to make a car...RUN, RUN FOR YOUR LIFE!"
Well, apparently that almost happened. The rumor du jour is that Fiat and PSA Peugeot Citroen have discussed a merger. That's right, Italians and French, side by side, working to build sexy cars that will constantly be in the shop.
The original report from the Financial Times has been categorically denied by both automakers. This is the second report involving Fiat and another automaker in just a few weeks, which means that either everyone is getting it wrong or Fiat is going to merge with everyone.
3rd Gear: Nearly Every State Is Investigating GM's Recalls
There are 50 states in this union that we call the USA. Of those 50, 45 state attorney generals are investigating the GM ignition switch recall. Canada, which isn't a state (yet...), is also looking into the recalls.
Previous reports had placed the number at "around a dozen," so the exact number is actually quite eye opening.
Additionally GM currently faces 95 class action lawsuits and 26 suits claiming death or injury, all from the ignition switch.
4th Gear: Subprime Car Crisis Coming?
Subprime. Remember how attaching that one word to loans created economic disaster just a few years ago?
Well, it could happen again, but not with homes. With cars. According to Equifax, the number of outstanding car loans (outstanding as in "unpaid," not "amazing") is at an all time record high, with 64 million currently unpaid with balances sitting at $902.2 billion.
But it isn't as terrible as it sounds. Less than one percent of the loans are serious delinquencies, which means we aren't on the cusp of a crisis. However, these could be indicators of a crisis on the horizon. Just something to be aware of. And stop buying cars you can't afford. Try that.
5th Gear: ZF Wants To Be The Biggest
ZF, a transmission maker that is found in basically all of the cars everywhere, has put out a huge bid to takeover TRW Automotive, another auto supplier that makes components like brakes and airbags, to become the largest third party supplier in the world.
That would mean taking the reigns from Denso and Bosch, as the combination of ZF and TRW would have $40 billion in annual sales. That's pretty huge.
The big has made shares in TRW shoot up, so now it remains to be seen whether it'll be accepted.
Reverse
On this day in 1941, the American automaker Henry Ford sits down at his desk in Dearborn, Michigan and writes a letter to the Indian nationalist leader Mohandas Karamchand Gandhi. The letter effusively praises Gandhi and his campaign of civil disobedience aimed at forcing the British colonial government out of India.
[HISTORY]
Neutral
If the engineer was stealing secrets from Ford, where is she selling them to?