The 2011 Ford Mustang debuted last year to glowing reviews, strong sales and swaddled in American pride. But over the past several months, hundreds of owners have complained of broken Chinese-built manual transmissions — a problem Ford has yet to rectify.
On one Mustang owners forum, reports of the problems, possible solutions and complaints to Ford have grown to 2,700 postings, affecting owners of both the V6 and high-powered V8 versions. Fifteen owners have lodged safety complaints with U.S. regulators, saying balky shifts and grinding gears pose a safety hazard in driving. While Ford has offered several potential solutions to owners and reached out to those who complain, many say the problems go away after a repair, then return.
While manual transmissions are an endangered species among U.S. new car buyers, about a third of all 2011 Mustang owners — nearly 22,000 vehicles — wanted to stir their own gears, according to one leaked Ford production summary. It's the buyers who've owned Mustangs for years, spend up to $35,000 for their ride and act as Ford's best evangelists for life with a pony car.
The most common complaint is hard shifts between first, second and third gears, with grinding in other gears. One Mustang owner put his transmission on video — saying the problems had persisted even after six trips to dealerships, two new transmissions, three new clutches and 42 days of the car in the shop:
I'm not exaggerating when I tell you I thought I was gonna get killed tonight. Being on the highway and losing the ability to shift with 3 lanes bearing down on me was enough to make me realize this: A lemon is one thing... An anomaly. This is not an anomaly.
G/O Media may get a commission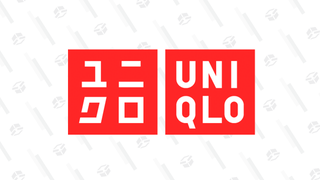 Year-round basics
Uniqlo Summer Sale
Another owner told the National Highway Traffic Safety Administration that the transmission wouldn't shift in traffic:
My car's shift lever became stuck and wouldn't go into gear and I had to force it back to the neutral position while coming to a stop light.. The manual transmission in my 2011 Ford Mustang GT has been whining and grinding gears since the clutch was replaced due to a design flaw (only to get the exact same clutch assembly), and will be going back to the dealer March 29th to hopefully get the trans replaced (w/ the exact same trans that has all these known issues). I imagine this would happen again between now and when the car is taken to the dealer, this is my only and first brand new car, I shouldnt be having these dangerous problems, let along taking my brand new car to a dealership to keep getting repaired over and over again because the failing parts are just being replaced w/ the same parts only to fail over and over again.
The MT82 transmission in question is built by Ford and supplier Getrag at a joint venture in Nanchang, China — a point that has only added to the ire of some customers. And it's not the first time owners of that transmission have reported trouble shifting; the same problems were reported by owners of Land Rover Defenders.
Since the first complaints surfaced last year, Ford has attempted to soothe angry owners and quietly offered several possible fixes, from replacing bolts in the flywheel to new clutches to even swapping out the transmission fluid. While some of those repairs have satisfied customers, several report that the problems returned — especially the balky 1st-2nd shift.
We asked Ford for a comment, and we'll update when we hear back.
Thanks to RTC.