We have no idea what Faraday Future's first car, the FF 91, will cost here in America, but we just got an official estimate of its pricing in its not-quite-home market of China of under $300,000. As it turns out, this is more economical than it might sound.
The announcement of this not-pricing comes from Faraday Future's not-CEO Jia Yueting. Officially he's an investor in Faraday Future, the billionaire tech batman behind the so-called 'Netflix of China.' Did we get this announcement when Faraday Future finally showed its mysterious vehicle to the press of America and the world at the Consumer Electronics Show the other week? No.
No it did not.
In an interview in China, Jia stated that the FF 91 would cost less than 2 million yuan, which converts to about $290,000 USD.
G/O Media may get a commission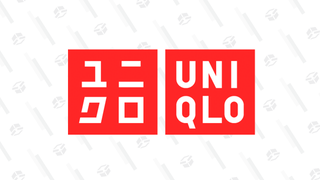 Year-round basics
Uniqlo Summer Sale
Of course, you can't do a straight conversion as high-end cars are waaaaaaay more expensive in China than they are in America. For instance, a Tesla in America that costs around $85,000 will run you a good 1.4 million yuan in China, or around $200,000 USD converted. A Bentley Bentayga is a $300,000 car in the United States, but the same vehicle in China costs 3.98 million yuan, or $630,000 USD.
So the FF 91 is aiming for a price at a bit more than a well-optioned Tesla but about half of an ultra-luxury car. A reasonable estimate would put the FF 91 in the $150,000 to $200,000 range here in America, as everyone has long expected.
Now Faraday Future just has to build the thing. How's that factory in Nevada going over there, I wonder?