The tumultuous legal battle between Faraday Future and its main investor, Evergrande, which halted Faraday's plans of delivering its FF91 to customers in December and led to layoffs and wage cuts for employees, according to the Verge, has ended amid plans to restructure the deal between the two companies,

Faraday Future has reportedly given control of its Chinese operations over to Evergrande as part of a pending restructured deal, and in return Faraday Future can seek independent funding to continue its U.S. operations, according to Sean O'Kane at the Verge:
Liens on Faraday's assets have been lifted, the previous contract with Evergrande terminated, and all pending litigation terminated as a result of the restructured plan, according to a statement from Faraday Future via O'Kane on Twitter. Faraday now claims its valuation is up to $3.25 billion, and is actively discussing new financing opportunities with multiple potential investors, according to the company's statement.
G/O Media may get a commission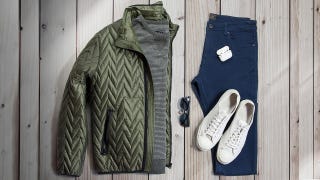 60% off
Jachs NY Fall Sale 60% Off
Faraday Future was seemingly on the brink of insolvency after an initial deal with investor Evergrande went sour earlier this month. The automaker quickly burned through the $800 million initial offering of the $2 billion investment plan.
With its main investor holding back the rest of the investment deal in an alleged effort to grab rights to Faraday's intellectual property, the automaker had to furlough employees, cut wages, and lost co-founder Nick Sampson, with its fate pending the outcome of a lawsuit between the two companies to allow Faraday to seek other sources of funding.
Now, it's still unclear what schedule Faraday Future is operating on now, but considering how close it was to going into production with the FF91 crossover with plans for December deliveries to customers, it seems things could quickly get back on track once new investment is secured and employees are hired back.
This article will be updated as soon as we have it.