Ferrari may not be unveiling anything at the Detroit Auto Show again this year, but there is this Falcon F7, a sorta "Best Of Ferrari Design" — 288 GTO, 355, F50, F40 — that houses various LS motors in a race-proven aluminum monocoque chassis. Is this Michigan's exotic supercar?
Look at the side-profile of the car and you see a classic Ferrari profile, particularly with the targa top off. That's backed up by the '80s Ferrari body gap line that splits the side in two, horizontally. Then there's the flying buttresses, the F50 hood scoops and the F40 mesh rear panel that exposes the engine and exhaust. The flat rear deck? A 360 Spyder-like glass panel exposes the valve covers.
But unlike most Ferrari's, that engine isn't a high-strung, fire-prone exercise in Italian engineering, it's a good ol' LS3 or, if you have deeper pockets, a 640 HP LS9. Small block goodness actually aids power-to-weight. At 2,850 Lbs, the F7 is a little over 100 Lbs lighter than a 355, a Ferrari I chose at random from the design cues creatively copied on the Falcon's body.
Underneath that skin isn't some fancy Ferrari-esque carbon composite chassis, but rather a nice and simple aluminum tube space frame. You might actually be familiar with it from its previous life in which it underpinned another Michigan exotic, the Superlite Coupe.
And you might be familiar with the F7 creator's previous work too. Jeff Lemke used to work at one of the many suppliers that serve the Big Three in the Detroit area. What'd he supply? Body panels for the Prowler and Viper, among others. He's previously designed high-end, aero bodykits for the Viper under the guise of Mach7 Motorsports. The F7 is his first foray into bespoke car production.
G/O Media may get a commission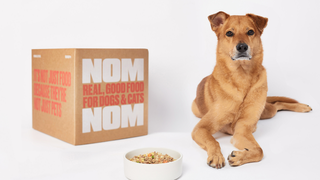 The F7 was unveiled at the Detroit show last year, but this is the first customer car to finish production. A tantalizing sign of health in a segment not exactly known for realistic business plans.
The price to own Michigan's Ferrari? Falcon hasn't set one yet, but there's talk of $195,000 to $250,000, giving the car some tough competition. A 458 Italia costs $225,000.
Photo Credit: Brian Williams / Jalopnik