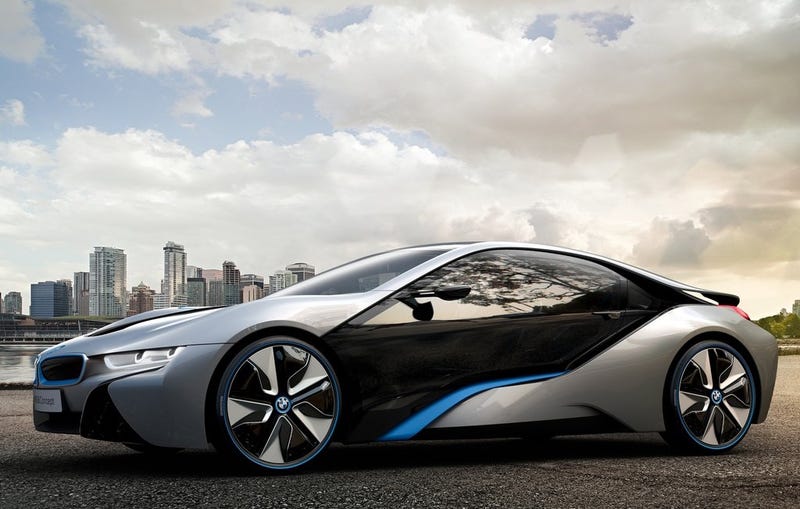 A facelifted and subtly tweaked BMW i8 coupe is reportedly set to go on sale late next year. If you're a movie studio hoping to remake Back To The Future, start planning now.

According to a report by Autocar, BMW plans to put the revised futuristic coupe on the market in the fourth quarter of 2017. The car will apparently get a 60 horsepower boost from a revised 1.5 liter 3-cylinder turbo and upgraded battery pack to total around 420 hp on combined power.
The upgraded battery is also expected to extend the electric range of the i8, and a revision of the 6-speed automatic transmission is expected to improve the coupe's current near-4 second 0 to 60 time.
Autocar suggests that BMW may go with a 10 kWh battery pack over the current 7.1 kWh pack based on an upgrade to the company's Formula E safety car. It's also expected that similar chassis modifications seen on the safety car will make their way to the next production i8 as well.
It's also suggested that wireless charging will be available on the car through technology developed by Qualcomm, which is partnered with BMW.
The launch of the i8 roadster may team up with the new coupe next year, both featuring a soft redesign of the current i8 language. Here's hoping it stays crazy.