Just a few days ago, Formula One and its governing body, the FIA, announced they were extending the zones for using the sport's drag-reduction system at several more tracks this season. Already an apparent mishap with the system sent driver Marcus Ericsson into a freak crash at Italian Grand Prix practice.

Ericsson was fine afterward despite ESPN reporting that he was going 220 mph at the time, with the F1 Twitter account quoting him as saying he didn't know how the crash happened. That's understandable, since his car randomly shot to the left and into a wall. Here's a clip:
The crash tore both of the front wheels loose from Ericsson's car, leaving it in a mangled heap when it finally stopped tumbling. It didn't take long for people to notice from the back view of Ericsson's car that his DRS system didn't appear shut off when he went to brake for the corner after the long straightaway, with the Sky Sports F1 account tweeting a screenshot of the back end of it.
Here's a shot just before his car hit the wall, via a replay on the F1 website:
G/O Media may get a commission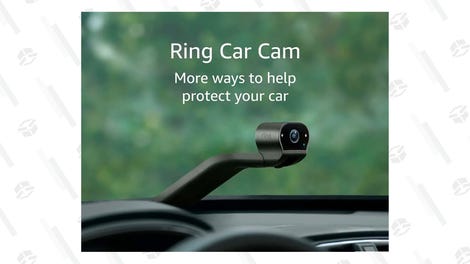 DRS is driver actuated, and changes the angle of the car's rear wing in certain zones and situations on the track to reduce drag and up top speed at the expense of grip. It looks like Ericsson's DRS stayed on all the way into the start of his spin toward the wall, sending him rolling down the barrier and sending marshals running in the other direction.

The F1 Twitter account posted a photo of Ericsson's Sauber F1 team working on his teammate Charles Leclerc's car, saying mechanics were adjusting Leclerc's rear wing and that the team's "treading carefully after Ericsson's crash."
After Leclerc's nightmare crash last weekend, that's probably a good idea.
Correction, Saturday, Sept. 1, 2018: This story was corrected to remove a section that implied a driver flips the DRS off themselves, which was added later in edits. DRS automatically disables when a driver brakes, which is what likely should have happened here. We regret the error.