Formula One driver Daniel Ricciardo's "shoey" may be over, because, in a weird "not everything is as it seems" type of way, this enthusiastic, peer-pressuring Aussie sounds tired of the whole deal. Health concerns and fans asking him to do shoeys literally anywhere are some of the reasons why, he said.
Reuters reports that Ricciardo said he almost didn't do a shoey, the Australian celebration of drinking alcohol from a nasty, sweaty shoe, after his two most recent podiums in Austria and Azerbaijan. The latter was a win, which would have been really surprising. From Reuters:
At the last two races, Azerbaijan and Austria, they were instigated more by podium interviewers - former racers David Coulthard and Martin Brundle - than the happy driver.

"I honestly didn't plan on doing it. Even in Baku I was, like, 'ah, I won't do it'," Ricciardo told reporters on Thursday when asked about his plans for Sunday's British Grand Prix.

"DC (Coulthard) took my shoes off and then in Austria Martin was frothing for it. I feel like there's some real sick bastards around here. I never thought it would continue like this."
Sick bastards, alright. Honestly, who would try to force someone into drinking from a shoe full of race-worn foot stank?
G/O Media may get a commission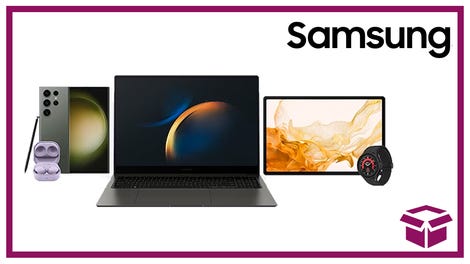 24 hour deals
Discover Samsung - Daily Deal
Even after admitting that he didn't start the shoey fiasco in Austria, Reuters reports that Ricciardo was unimpressed when Mercedes driver Valtteri Bottas denied his onslaught. Ricciardo joked that Bottas didn't carry his flag well and "shame on him," since he heard the Finns like to drink.
But Ricciardo didn't give much of a reason for the "it wasn't me" comment on stage. Here's a decent one from Reuters:
Ricciardo said fans were even shouting "shoey" during an "F1 Live" promotional event in central London on Wednesday.

"I'm just walking along, minding my business and they're like 'do a shoey'...I don't actually just take my shoe off while I'm walking in the street and drink out of it. I feel like I dug a hole for myself with this one," he grinned.

"On that note, I feel like it's been fun. I want to say it's run its course; we'll see what happens."
In probably the most obvious confession there ever was, Ricciardo also admitted that shoeys in back-to-back races—not in general, mind you—could be risky. The top three drivers from one weekend, he said, could pick up something that lands them in the hospital for a week after drinking from a gross shoe. Huh.
Perhaps Mercedes driver Lewis Hamilton said it best: "The juice from the foot is not something I wish to drink. Especially someone else's."